In a move that highlights the growth of investor activism in the sovereign bond space, an Australian student has filed a claim with Australia's Federal Court alleging a lack of appropriate disclosure regarding the risk that climate change poses to Australian government bonds.
The case is gaining worldwide attention, with coverage quickly taken up by The New York Times, among others.
It's not the first time that legal action has been considered in the face of inaction on climate risks – in 2018 the government of Vanuatu flagged potential action against big global emitters, and in April 2019, local communities in Peru announced plans to launch a similar action.
The responsible investment community has also seen a trend toward engagement in the sovereign bond space. A group of leading investors recently worked to encourage the Brazilian government to combat forest burning in the Amazon, and earlier this month, a group of major global investors wrote to the U.S. Federal Reserve warning of the economic risks posed by climate change.
The ISS Securities Class Action Services (SCAS) business is handling an increasing number of investor recoveries on event-driven litigation, including ESG-related class actions.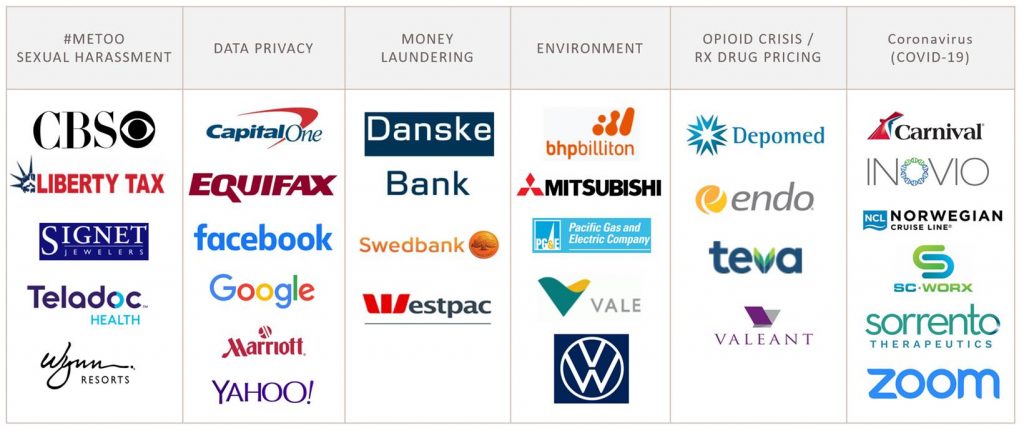 The Australian case is, however, believed to be the first of its kind in that it specifically targets the debt issued by a sovereign nation. It is particularly interesting in that it identifies a potential disparity between Australian regulatory actions in terms of encouraging carbon risk disclosure among investors, and the actions taken by the government in the context of their own issued products.
Australia's record on climate change previously raised concerns from global investors – in November 2019, Sweden's central bank announced their decision to divest securities issued by two Australian states. Local investors are also sounding the warning bell, with the health industry pension fund releasing a statement warning that a lack of ambitious government emission reduction targets and government inaction on climate change risks inward investment into the country.
According to the ISS ESG Country Rating, Australia ranks among the poorest-performing countries globally on climate issues.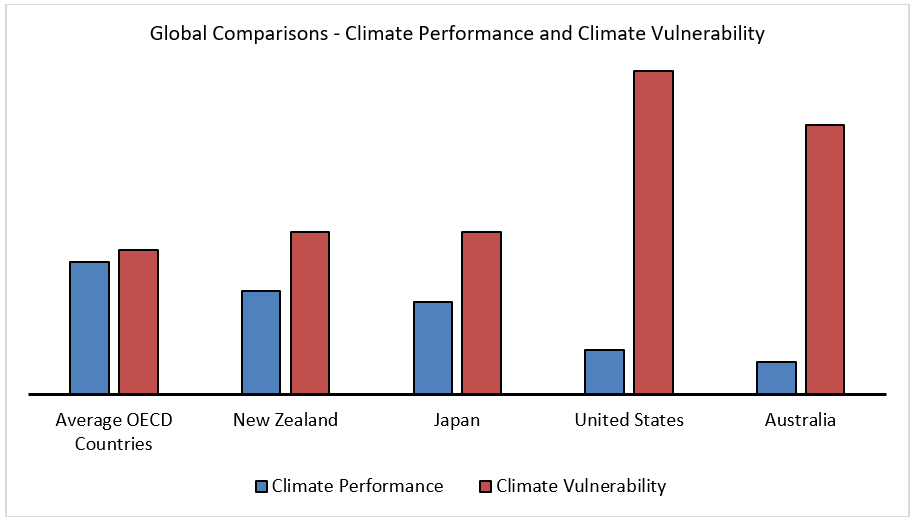 Australia ranks below regional neighbors Japan and New Zealand, as well as the U.S. when it comes to their Climate Performance Score.
This disappointing performance in terms of action on climate is particularly concerning given Australia's high exposure to the risks associated with climate change, something highlighted in the bushfire crisis earlier this year. The following map illustrates that Australia and the U.S. are among the most exposed countries globally in terms of carbon risk.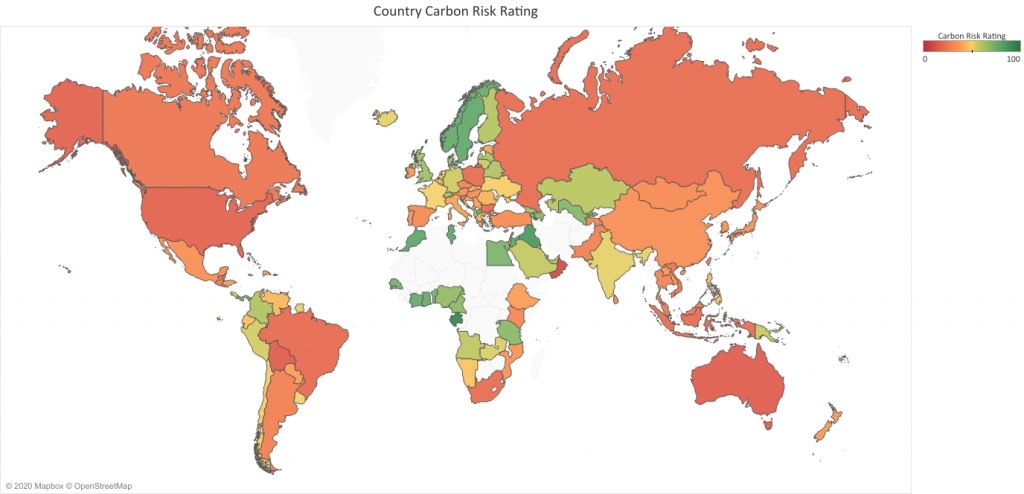 While inaction on climate is unlikely in the short term to influence a sovereign to default on their debt, reputational and market pressure combined with further strengthening of global sustainable finance regulation could potentially undermine demand for bonds of underperforming countries, and lead to a raise in public refinancing costs and new risks for sovereign investors.
Learn more about the ISS ESG Country Rating.
---
By:
Hendrik Leue, Associate Vice President, ISS ESG
Duncan Paterson, Associate Director, ISS ESG