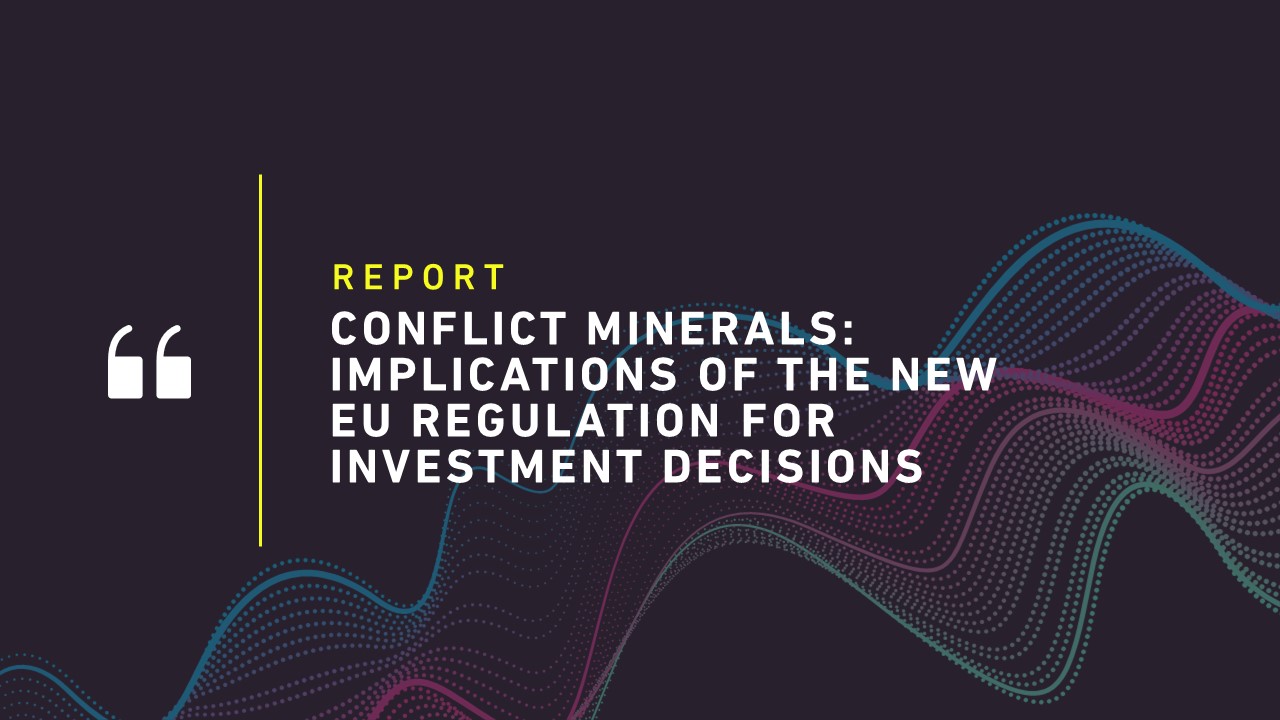 Below is an excerpt from ISS ESG's thought leadership paper "Conflict Minerals: Implications of the New EU Regulation for Investment Decisions" The full paper is available for download from the Institutional Shareholder Services (ISS) online library.
KEY TAKEAWAYS
The new Conflict Minerals Regulation (EU 2017/821) that took effect on January 1, 2021, obliges EU importers to ensure that 3TG metals are sourced from conflict-free regions. This regulation could leverage the overall due diligence of upstream and downstream industries on raw material sourcing.
Results of the ISS ESG Corporate Rating reveal that the large majority of upstream companies active in metal extraction and production are lagging behind in establishing means to support responsible minerals sourcing, whereas the majority of downstream companies have taken a clear position on the avoidance of minerals from controversial sources. Only 2% have achieved conflict-free value chains, however.
ISS ESG Norm-Based Research shows that certain key human rights are more impacted in conflict minerals controversies. It is critically important that enhanced human rights due diligence procedures are established to prevent business risks arising from gross human rights violations in conflict areas.
While the EU Conflict Minerals Regulation is limited to 3TG metals, ISS ESG considers risks beyond 3TG, taking a holistic and comprehensive view on responsible sourcing of raw materials.
With the ISS ESG Corporate Rating and ISS ESG Norm-Based Research, investors have tools to manage risks resulting from conflict minerals, and seize investment opportunities.
---
By:
Haiyu Ding, Associate, ESG Research
Nicole Strunk, Associate, ESG Research
Michele Prisco, Associate Vice President, ISS ESG