On December 9 each year the world marks International Anti-Corruption Day (IACD). 2022 sees the 20th anniversary of the UN Convention Against Corruption, and unfortunately it appears as though there is still a battle to be fought against this insidious practice. Investors can utilize ESG data related to corruption risks in a range of different stages of the portfolio management process, including stock selection, portfolio weightings and active ownership.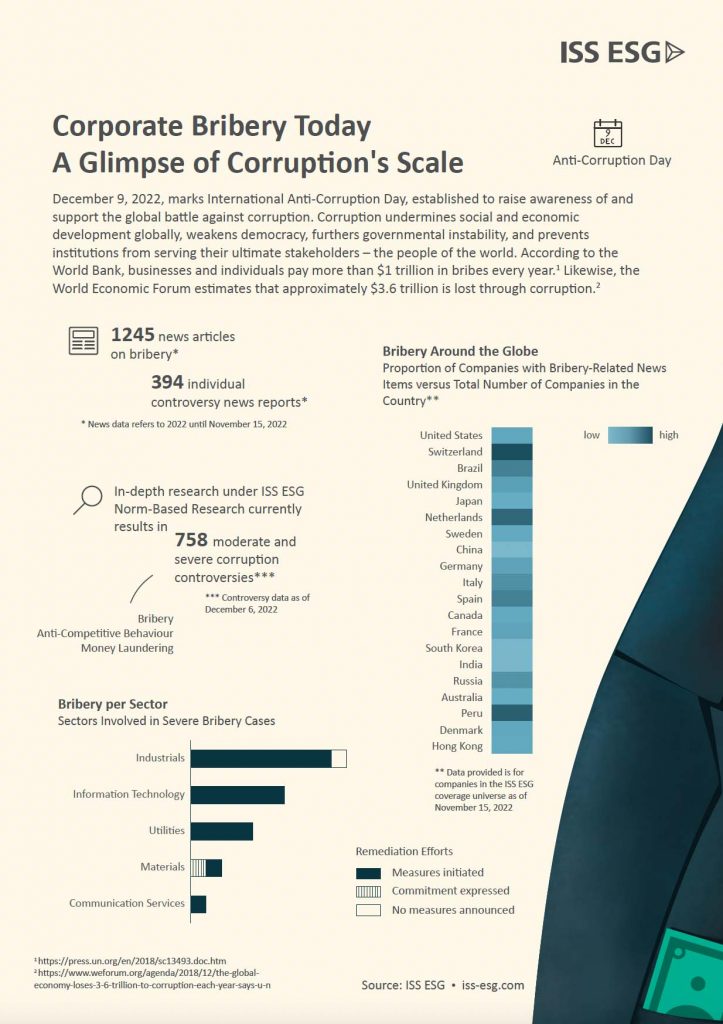 Explore ISS ESG solutions mentioned in this report:
Assess companies' adherence to international norms on human rights, labor standards, environmental protection and anti-corruption using ISS ESG Norm-Based Research.
---
By: Adam El Nabli, Associate, Product, ISS ESG
Katharina Gallowski, Associate Vice President, Data, ISS ESG