ISS ESG data suggests that although the vast majority of companies disclose strategies to ensure equality at the standard workforce tier within their operations, such commitments do not extend to senior management level. And this verdict is even more damning in the U.S.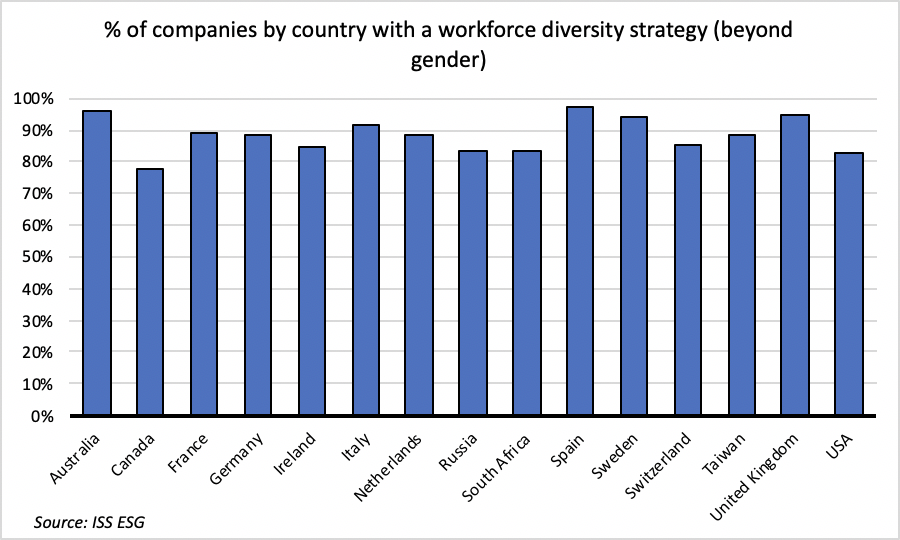 The vast majority, or 85 percent, of the more than 4,800 companies covered disclose a commitment or strategy towards diversity in terms of age, race, ethnic group or disability among their rank and file workforce. The above graph, which represents a sample of companies from 15 different countries, demonstrates that there is little variation from market to market when it comes to emphasising inclusivity at the basic level of employment. In the U.S., the figure is 83 percent, partly reflecting corporations' pro forma statements to not discriminate on the basis of federally protected classes: sex, age, race, disability, colour, creed, national origin, religion and genetic information.
This figure representing a commitment to diversity plummets drastically at the senior management level, where the differences from country to country are all the more stark.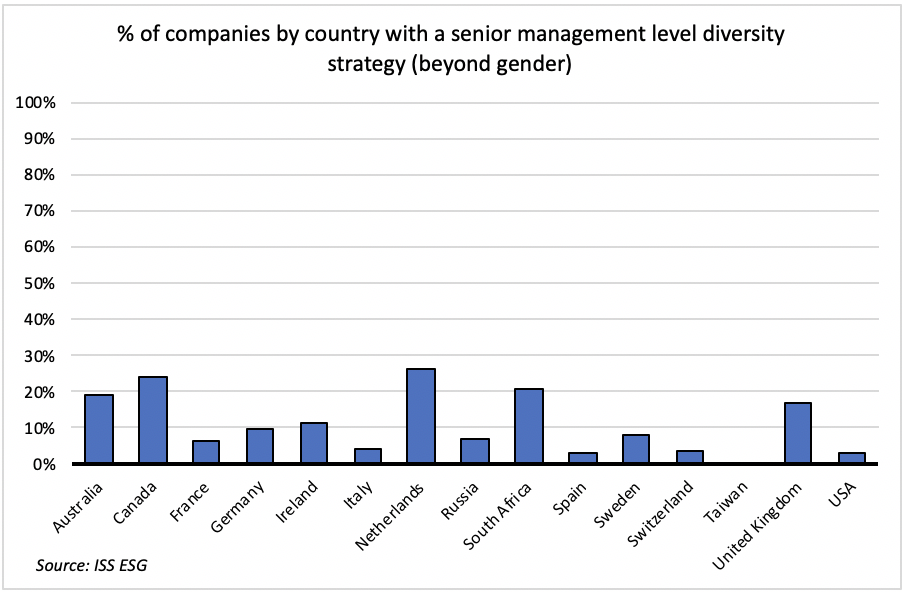 Just 7.7 percent of the 4,800 analysed companies have a diversity strategy that considers the upper echelons of the business. This drops further in the U.S., where the proportion hits 3.2 percent (compared with 26.1 percent in the Netherlands, 24.2 percent in Canada, 16.8 percent in the U.K., and 19.2 percent in Australia). French companies also fall below the global average at 6.5 percent.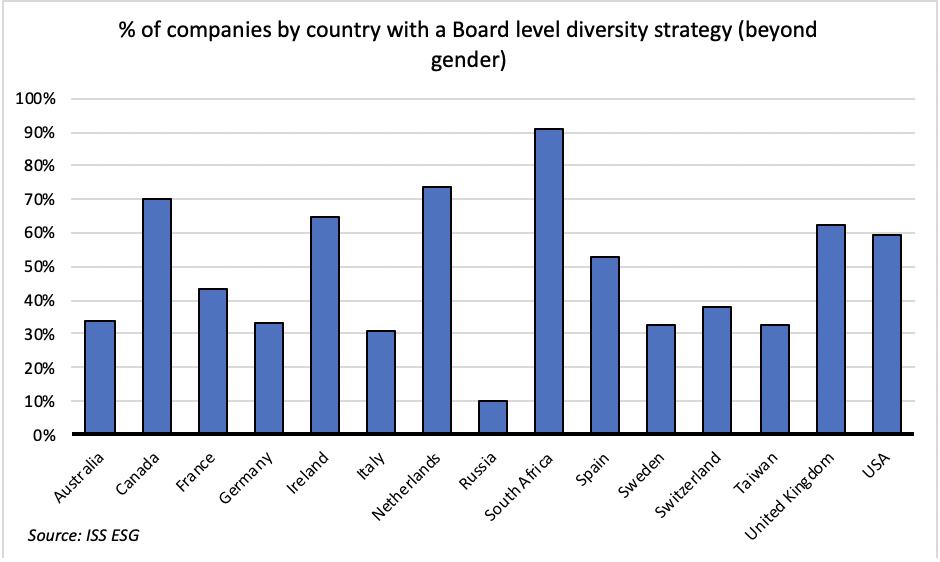 At the board level, 56 percent of analysed companies have a diversity strategy beyond gender. For the U.S., whose Securities and Exchange Commission (SEC) has issued directions on considering diversity when identifying directors, the proportion is 59 percent. The highest by far, however, is South Africa where 90.7 percent of its major publicly listed corporations have a board level diversity strategy.
---
By Damien Fruchart, Associate Director, ISS ESG