Below is an excerpt from ISS EVA's recently released paper "EVA and Governance QualityScore – Russell 3000". The full paper is available for download from the Institutional Shareholder Services (ISS) online library.

In a post- pandemic world, investors are focusing on identifying the right governance and ESG topics. A key element in this decision is understanding financial materiality and governance quality at investee companies and potential new investments. In this report we combine Economic Value Added (EVA) and the ISS Governance QualityScore (GQS) for US firms to identify financial materiality and governance quality.
This paper provides a backtest of our GQS score, with the Russell 3000 Index divided into quintiles based on raw GQS scores. Figure 1 plots the performance of the top and bottom quintiles against the equal-weighted index returns (y=0 line is the index). The top quintile has averaged 15bps/month of alpha over the bottom quintile since 2013. The worst governance firms rallied in the junk rally we saw at the beginning of the pandemic, but rolled over sharply at the beginning of 2021 and trended down most of the year.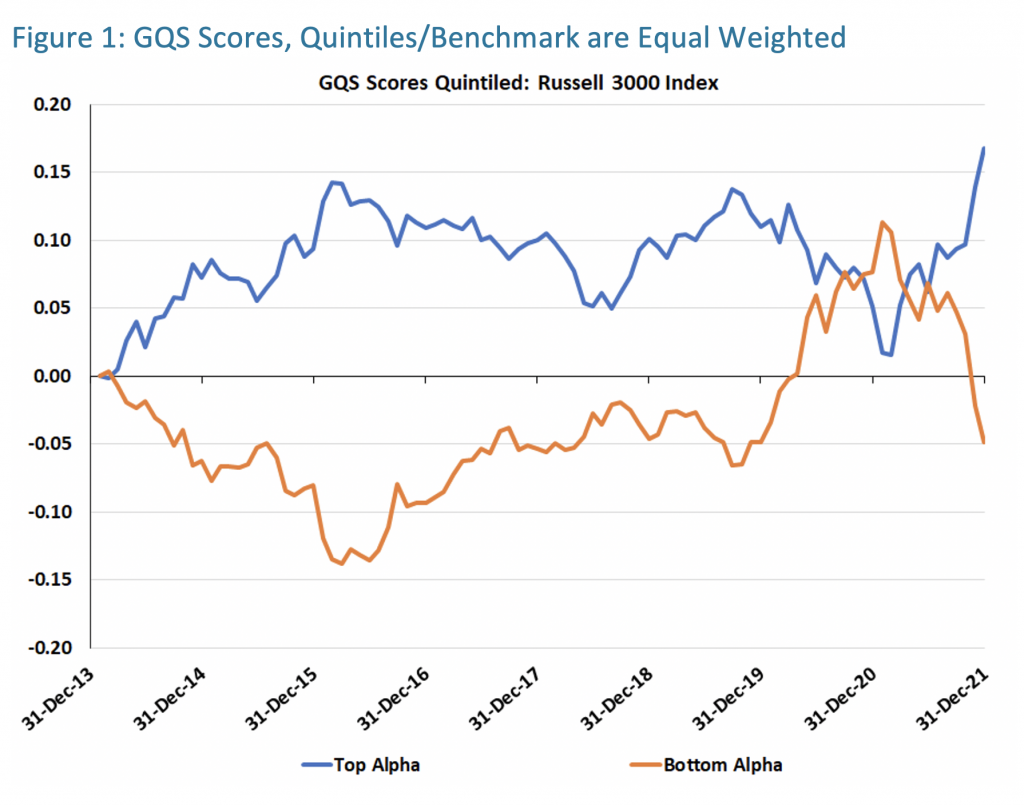 Explore ISS ESG solutions mentioned in this report:
---
By Casey Lea, Executive Director, Research, ISS EVA