The following is an excerpt from a recently published ISS Securities Class Action Services white paper. The full text version of the paper can be downloaded at: https://www.issgovernance.com/library/event-driven-securities-litigation-the-new-driver-in-class-action-growth/.
Social and environmental disasters, such as the #MeToo movement, the Deepwater Horizon oil spill, the opioid crisis, data privacy breaches with a vast number of companies such as Yahoo! Inc., Equifax, Inc., are well covered events in the news. These events impact peoples' lives and many perceive a correlation between these events and civil litigation on the part of the injured or affected persons. However, it may not occur to the average person that these and other similar events have driven many securities class actions since 2016 onward. In fact, the trend of event-driven litigation is rising each year, while the more traditional accounting-based allegations are on the decline. No one can foresee a catastrophic event occurring or witness what goes on behind the closed doors of a publicly traded company or know that a data breach is occurring until after the event has occurred and been exposed. That exposure, sometimes a result of negligence or potentially outright fraud, can often lead to a sharp decline in the stock price and as such, impacts the investors in that stock negatively. Hence, the new trend of event-driven securities class action litigation is on the rise and resulting in more and more recoveries for shareholders, despite more tenuous arguments being the basis of the lawsuits.
When referencing securities litigation, it generally brings to mind well publicized accounting scandals, such as WorldCom, Inc. or Enron Corporation which delivered billions in investor recoveries. These cases hinged on schemes to inflate earnings or cooking up fake holdings and hiding debt through the use of special purpose vehicles or special purposes entities. The accounting fraud for both companies was eventually discovered by internal audits or SEC probes and are examples of the more traditional path leading to a securities class action being brought against any company. The nature of securities class actions for many decades has rested on traditional accounting-based allegations related to revenue recognition, improper allowance for losses, delayed asset impairment, or other violations of generally accepted accounting principles.
Class action filings over the last few years show a shift from traditional accounting fraud allegations to more litigation driven by specific events as noted within the following table.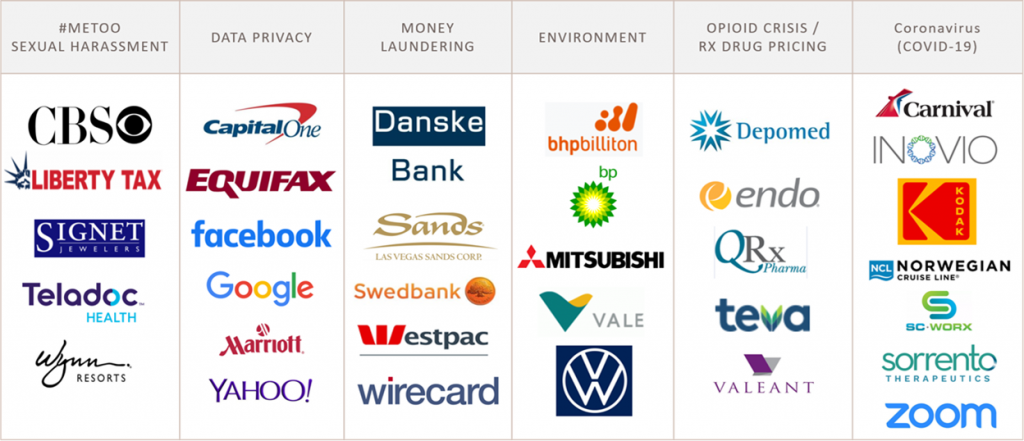 Event-driven litigation hinges on allegations around misleading or fraudulent statements or the omission of materially relevant information that had the investor known the true or omitted information, the investor would have possibly made different investment decisions. While case law around the globe varies, these U.S. based cases hinge on pleadings based upon Section 10 of the Securities Exchange Act of 1934 and Rule 10b-5 of the Federal Rules of Civil Procedure. Because a higher and higher number of these litigations are reaching successful settlements, ISS Securities Class Action Services believes the trend will most likely continue to rise in the years to come and will continue to track and report on these critical developments.
---
By Elisa Mendoza, Vice President, and Jeff Lubitz, Executive Director, ISS Securities Class Action Services