This recurring monthly column is designed to provide financial market participants with the latest analysis, insights, and commentary on all things climate. Each month, you'll hear from industry leading experts Dr. Maximillian Horster, Managing Director and Head of ISS ESG Climate Solutions, or Viola Lutz, Head of ISS ESG Investor Climate Consulting and recognized among Forbes's 30-Under-30 in Finance, on the latest climate-related developments affecting capital markets spanning regulation, risks and opportunities relevant for both investors and portfolio companies.
In this month's commentary, Lutz explores the notion of a silver bullet capable of solving climate change and ESG once and for all.
According to old folk beliefs, it takes a silver bullet to kill a werewolf or supernatural being for good. In a similar fashion, investors are looking for the silver bullet to address climate change and ESG. There is for example currently no shortage of initiatives in the ESG rating space that aim at distilling out the key metrics for gauging the sustainability of a company. From the EU to various standard setting organizations and, most recently, the Big Four – actors across the ESG investing space have implemented an abundance of initiatives, showing that demand for clear-cut solutions runs high.
One undertone I often hear is a hope that such a standardization, a broad acceptance of the key quantitative metrics, will solve the problems on how to judge companies' ESG and climate credentials, and solve them for good. It is the hope for the silver bullet.
But experience teaches: We will probably have to attack climate change and ESG with a wide variety of weapons, none of which are perfect.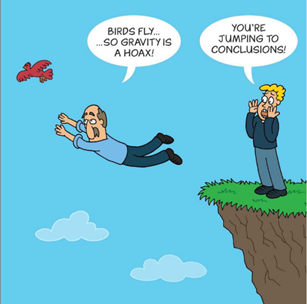 Let's dive into examples of such approaches from the climate space that arguably receive a lot of attention. And yet, the single enlightening metric of how to manage climate topics as a financial industry actor has eluded the world. I am arguing that that was not only a likely thing to happen, it is a good thing, too.
Here are three examples of the challenges of quantification and the quest for the "silver bullet" the climate space has grappled with:
The Single KPI Confusion
At one time, GHG footprinting was hailed as the catchall solution to measuring finance's impact on the climate. Its heyday is over as it did not tell investors about the climate strategy of portfolio companies or give details on their product portfolio. Now an investment GHG footprint is very reasonably advocated to be used as more of a gauge of where a portfolio is headed with respect to the climate goals (see also our recent piece here). The conclusion: One metric gives one perspective and it is hard for it to do more.
But what if emissions were simply the wrong metric to begin with? Should one not focus on the ultimate goal – becoming net zero?
The Net Zero Tangle
Net Zero is currently all the rage. But what sounds like a clear-cut metric to rally around reveals plenty of challenges in the details. Currently, there are several initiatives out there that financial actors can utilize to set themselves ambitious climate goals: the Science-based Target Initiatives tool for financial institutions, UNEP FI's and the UN PRI's Net-Zero Asset Owner Alliance and IIGCC's Net Zero Investment Framework. Suffice it to say that the number of initiatives alone indicates that the one approach to end all approaches still seems some discussion rounds away.
And crucially, below the "Net Zero" slogan hide plenty of sub-indicators that in turn are aggregated up to one number. So, wait a second, can one even speak of just one metric?
The Aggregation Fallacy
Often, what looks like one metric relies on a plethora of underlying ones. One can for example look into companies' carbon budgets and, if they are overshooting it, consider their target setting and whether it is climate goal aligned. But what is the one right answer of how a company's target should be weighed against current emission overshoot and past trajectory? And what does that mean for an overall portfolio alignment to the climate goals?
Taking assumptions is necessary to come up with aggregate metrics – I would even argue it is inherent to any aggregation logic. But it is important that an aggregate metric is not simply considered a number, but the result of an often-complex methodological undertaking.
Conclusion
So, what are the learnings from all this? First of all, I want to ensure there is no misunderstanding – I laud all the above-mentioned approaches for adding to the debate and being valuable perspectives on the topic.
What I want to caution against, however, is the idea that a couple of metrics alone can tell the entire story – however smart, headline-grabbing or beautifully numeric they are. Instead, any metric needs to be considered critically and combined with additional perspectives just as happened with GHG footprinting. Now, it is just one metric in an arsenal of analytical approaches on climate.
What does that mean? The industry has solid and helpful metrics available on climate (see for example a piece on electric utilities). But being a critical consumer of any one single metric remains key. So, when an investor conducts a portfolio alignment with the climate goals (and one should!) – discuss the underlying assumptions with your service provider. When a company sets itself emission reduction targets (and it should!) – check its overall track record and climate governance to gain a sense of likely follow-through.
Crucially, it also shows that there is no one single answer on how to judge the climate credentials of a financial actor (revert to the paragraph on net zero if there remains any doubt) – there is no silver bullet. This means a competition of approaches remains central to further advance on the topic. Drawing conclusions from too narrow metrics, however, was and continues to be not helpful. The ESG space should take note.
---
By Viola Lutz, Head of ISS ESG Investor Climate Consulting
Viola is an active improv theater player and loves the mountains. In the past years she has also unsuccessfully tried to become a proficient kite surfer. Being ever the optimist, she is sure that 2020 is the year that will change.