The ISS ESG Corporate Rating evaluates the sustainability performance of over 10,000 corporate issuers worldwide. With a consistent data set going back over 20 years, ISS ESG is uniquely placed to capture ESG risks, opportunities, and impact along the entire corporate value chain.
The long-term trends of sustainability performance for both developed and emerging markets indicate that the share of good and medium performers has grown every year.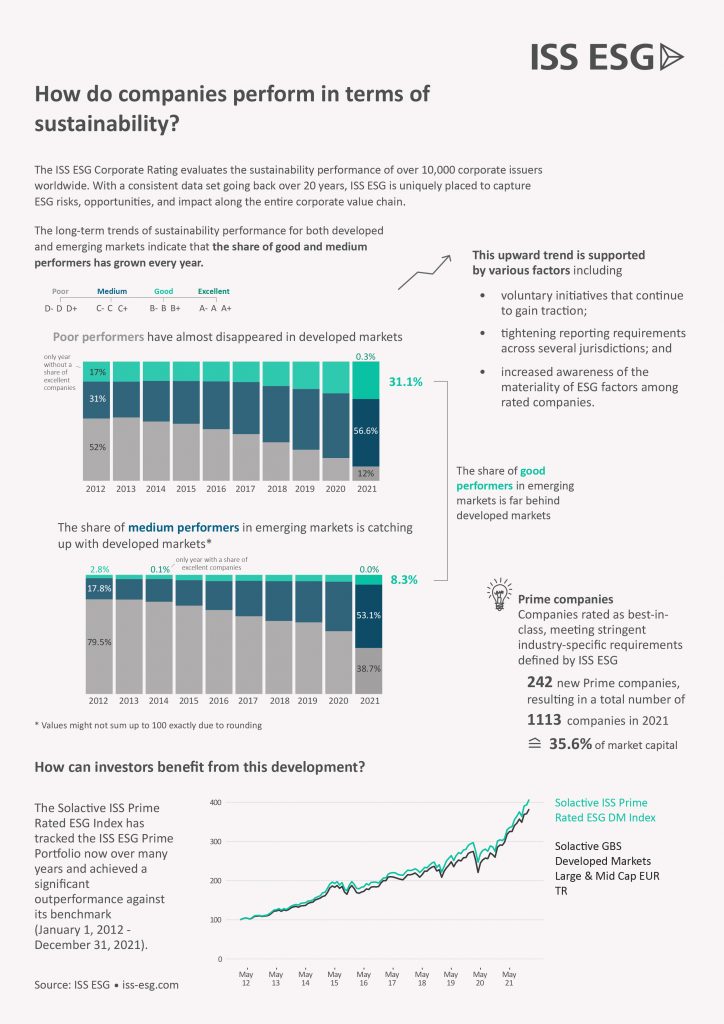 Explore ISS ESG solutions mentioned in this report:
---
By Robert Hassler, Managing Director – Administration, ISS ESG. Casey Lea, Executive Director – Research, ISS EVA. Katharina Gallowski, Associate Vice President – Research, ISS ESG.