Each month ISS ESG's team of specialist analysts releases an update on the ESG risks associated with a specific industry sector. The InFocus reports focus on the ISS ESG Corporate Rating for companies within each sector, and also provides headline results from other ISS ESG product lines. This month, the InFocus is on: IT Hardware
KEY TAKEAWAYS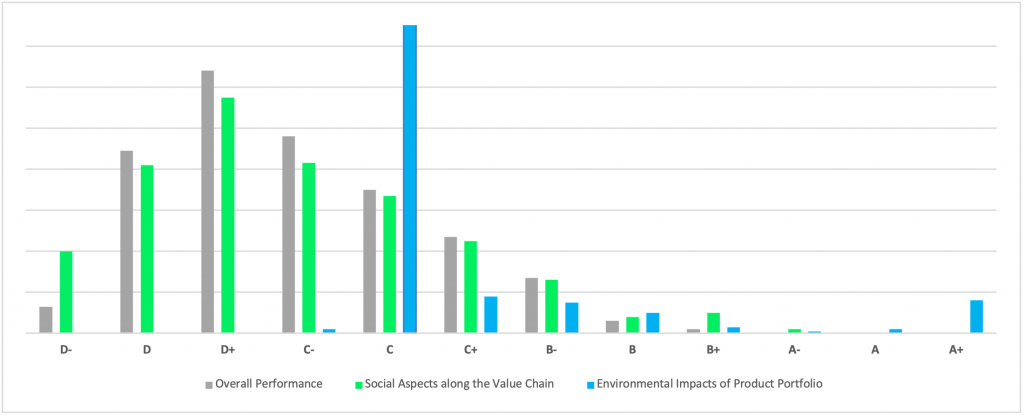 IT Hardware companies have relatively poor performance on social measures. This is often due to failures to implement the proper human rights due diligence along the value chain.
E-waste has been an unfortunate by-product of rising living standards globally – investors can encourage companies to reduce the potential health and environmental hazards created by e-waste in the first place and shift towards greater circularity in the IT Hardware economy. Estimates suggest that less than 20% of e-waste is collected and properly recycled.
Increased compliance demands, such as those created by the US ban on Xinjiang imports, will likely force companies to take steps towards deeper knowledge of labour practices within their supply chain.
Even if pandemic-related effects fade, rising geopolitical tensions and more severe weather provide plenty of incentive for IT Hardware companies to consider diversifying their supply chains.
The existence of labour rights, human rights, corruption, and environmental controversies in the IT Hardware industries point to potential failures to conduct human rights due diligence and show appropriate concern for the right to favorable and just working conditions.
Across the IT Hardware landscape, the proportion of Prime companies ranges from 8% for Electronic Components to 17% for Electronic Devices & Appliances. 15% and 13% of Semiconductor and Semiconductor Equipment companies respectively are rated Prime.
Explore ISS ESG solutions mentioned in this report:
---
By Joe Arns CFA, Associate Director, Technology, Media and Telecom Corporate ESG Ratings, ISS ESG. Astrid Jireh Deang, Analyst, ESG Ratings, ISS ESG.
Andres Del Gallego, ESG Ratings Associate, ISS ESG.
Mariel Jeline Jose, ESG Analyst, ISS ESG.
Cybil Jane Novero, Analyst, ESG Ratings, ISS ESG.