Below is an excerpt from ISS ESG's thought leadership paper "Inherent Risks and Emerging Platforms in the Online Gambling Industry". The full paper is available for download from the Institutional Shareholder Services (ISS) online library.
KEY TAKEAWAYS
The online gambling industry is forecast to expand. This growth is spurred by new technology and a COVID-19-related migration of gamblers to online platforms, as land-based gambling establishments are shut down.
Within the sector, online casinos and poker products have experienced more growth than online sports betting.
Online gambling features can increase the likelihood of causing and/or sustaining problem gambling behaviour. These features include: convenience and accessibility; anonymity; higher speed of play; illusion of control; distortion of the true value of money; and absent or weak consumer protection among unregulated, offshore operators.
Emerging platforms that utilize gambling or gambling-like themes, such as social casino games, loot boxes and skins, and day trading, are increasingly being linked to problem gambling.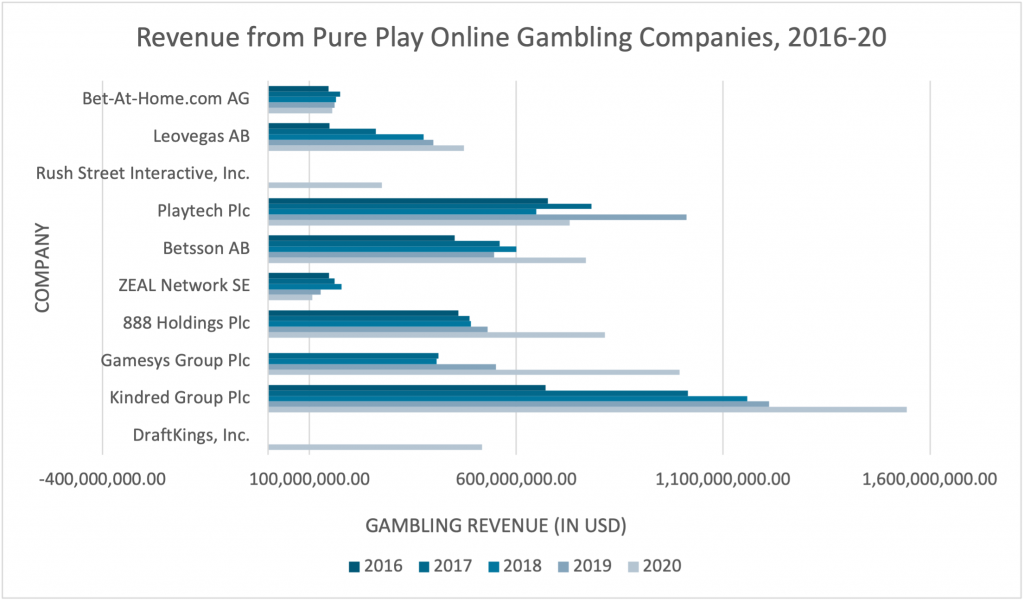 Figure 1: Revenue from the Top 10 Pure Play Online Gambling Companies, 2016-20
Source: Company data compiled by ISS ESG
Explore ISS ESG solutions mentioned in this report:
ISS ESG Sector-Based Screening to assess companies' involvement in a wide range of products and services such as alcohol, animal welfare, cannabis, for-profit correctional facilities, gambling, pornography, tobacco and more.
---
By Jayshendra Karunakaren, Analyst, ISS ESG. Jastien Myers Andrada, Analyst, ISS ESG.