Several countries have introduced mandatory human rights due diligence legislation in recent years, many with a focus on modern slavery. In Australia just last month, the first corporate statements under Australia's Modern Slavery Act 2018 were published on the government's central registry, with some 3,000 entities expected to follow suit over the next year. A coalition of 24 investment firms representing AU$5.8 trillion under management, Investors Against Slavery and Trafficking, is urging Australian companies to go beyond simply ticking the box and use their obligations under the Act to proactively protect the rights of workers.
Modern slavery is squarely on the ESG agenda and – against the backdrop of COVID-19 – meaningful corporate disclosure and mandatory human rights due diligence is needed more than ever.
Using Norm-Based Research to Understand Risk Indicators
At ISS ESG's recent Asia-Pac ESG Trends & Outlook conference, a presentation highlighted the crucial role of investors in fostering best practice to address the severe human rights abuses covered under the modern slavery umbrella: forced labour, debt bondage, human trafficking and the worst forms of child labour.
Social (Labour Rights & Human Rights) Controversies in the Asia-Pacific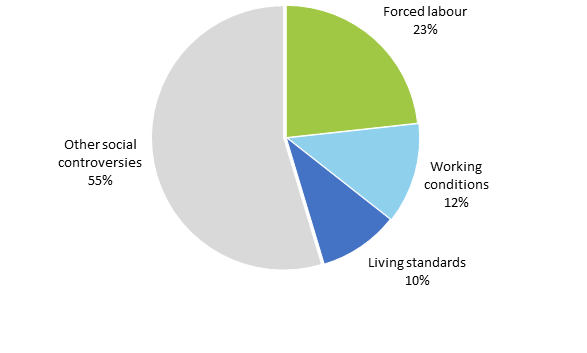 Modern slavery is one of the most pressing issues within the "S" of ESG. The Global Slavery Index estimates over 60% of the 40.3 million victims of modern slavery globally are in the Asia-Pacific region, primarily as victims of debt manipulation. ISS ESG's Norm-Based Research has found that forced labour is the most common theme within social controversies in the region, at 23%. This research has identified controversies involving migrant workers forced to work in hazardous conditions in the fishing industry in the Pacific; in the palm oil and rubber glove manufacturing sectors in Malaysia; and in the supply chains of well-known fashion brands in India; to name a few.
Forced Labour Controversies in the Asia-Pacific by Sector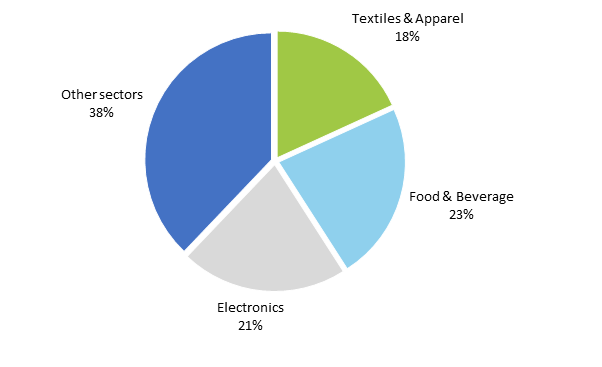 To spot red flags, investors should focus on the areas of greatest risk, where their actions will have the most tangible impact. Sectors with short lead times, significant cost-cutting pressure on suppliers, recruitment schemes through third parties, and long, fragmented supply chains obscure the visibility of human rights. ISS ESG research has identified that forced labour controversies in the Asia-Pacific primarily occur in Electronics, Textiles & Apparel, and the Food & Beverage sectors. Work in these sectors can often be in remote locations, for example homeworkers in the garment industry or workers on isolated farms, further complicating visibility for buyers, not to mention investors.
How Do Companies Perform on Remediation of Forced Labour in the Asia-Pacific?
Nearly half of the forced labour controversies identified in Asia-Pacific remain un-remediated. Around one-fifth of companies involved in such controversies have at least expressed a commitment, but less than one-third have initiated any measures to address the adverse impact of the controversy.
Forced Labour Controversy Remediation in the Asia-Pacific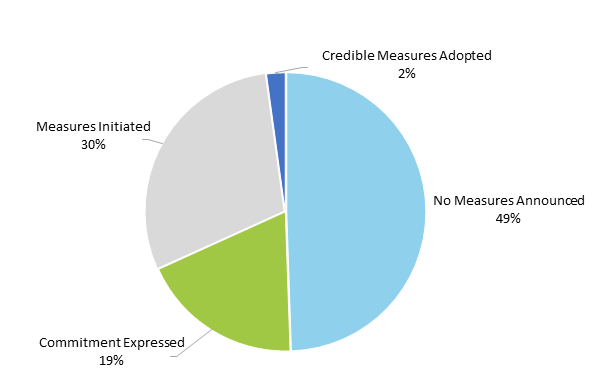 Enabling effective remediation of modern slavery requires an understanding of the often highly contextual risks for workers. ISS ESG's Norm-Based Research refers to Responsible Business Conduct guidance such as the United Nations Guiding Principles on Business and Human Rights, which set out detailed recommendations on how to ensure that grievance mechanisms are accessible and transparent, among other factors. Other important measures in addressing forced labour controversies may include company participation in multi-stakeholder initiatives and engagement with expert stakeholders.
With increasing regulatory scrutiny, changing consumer awareness and the adverse impacts of COVID-19 on those already vulnerable to exploitation, it is vital that investors understand the risk of modern slavery in their portfolios. To learn more, watch the Investor Handbook on Modern Slavery webinar from the Asia-Pac Trends & Outlook conference here.
---
By Clare Bartram, Norm-Based Research Associate