There may be no industry so inundated with data as asset management, yet asset managers still underwhelm with their ability to create commercially successful products, suggesting that asset managers struggle to draw insight from the data available to them. Investor preferences may be the most important measure for asset managers given their impact on every facet of the business. In the October 2020 Flowspring research paper, we investigate how asset managers measure investor preferences and find that a more rigorous statistical approach could yield significant financial benefits for asset managers.
Our key findings include:
Fund flows are not equivalent to investor preferences and should not be treated as such.
Asset managers make poor decisions about investor preferences. Just 42% of new fund launches ever reach $100 million or more in assets under management (AUM)
There are 5.5 times more new products launched on average into categories in the top quartile of flows over trailing one- and five-year periods.
Investor preferences are five times more persistent than fund flows from one year to the next.
Using a factor model is the appropriate way to distill fund flow data into investor preferences.
Investor preferences are of paramount importance to asset managers
An investor preference is the amount by which investors prefer a certain characteristic of investment products exclusive of the impact of all other
characteristics. For example, we could say that investors prefer lower fee funds such that funds in the bottom quartile of fees can expect six percentage points of organic growth in excess of funds in the top quartile of fees.
No employee of an asset manager can afford to be ignorant of investor preferences. Product developers must understand the difference between long-term trends and fads to build successful products. Marketers must understand which of their products will appeal to investors today to achieve the highest return on investment (ROI) for their efforts. Wholesalers need to understand what the advisor they are speaking to today might like about their funds versus that of their competitors. Portfolio managers need to understand where herding behavior might take investors as a means of understanding the risk in their portfolios.
Still, despite their importance, many asset managers are not taking serious steps to measure investor preferences rigorously. A very low percentage of funds ever reaches a profitable level of assets under management.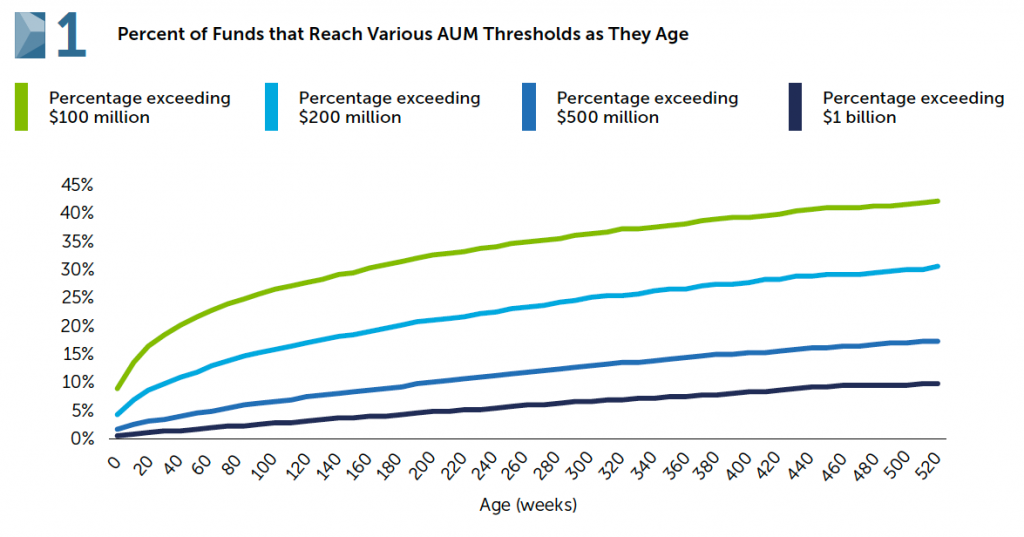 Click here to access the full report: http://marketing.strategic-i.com/Flowspring-Research-October-2020