Below is an excerpt from ISS Corporate Solution's recently released paper "New SEC Climate Change Risk Disclosure Regulations". The full paper is available for download from the ISS Corporate Solutions (ICS) online library.
OOn March 21, 2022, the U.S. Securities and Exchange Commission (SEC) proposed new disclosure regulations for U.S.-listed companies introducing climate-related disclosure requirements. These regulations come as investors increasingly seek out climate-related data when making investment decisions and as national governments globally race to reach the goals established in the 2016 Paris Agreement. This report highlights key elements of the proposed regulation and provides insight into current market alignment with select disclosure requirements.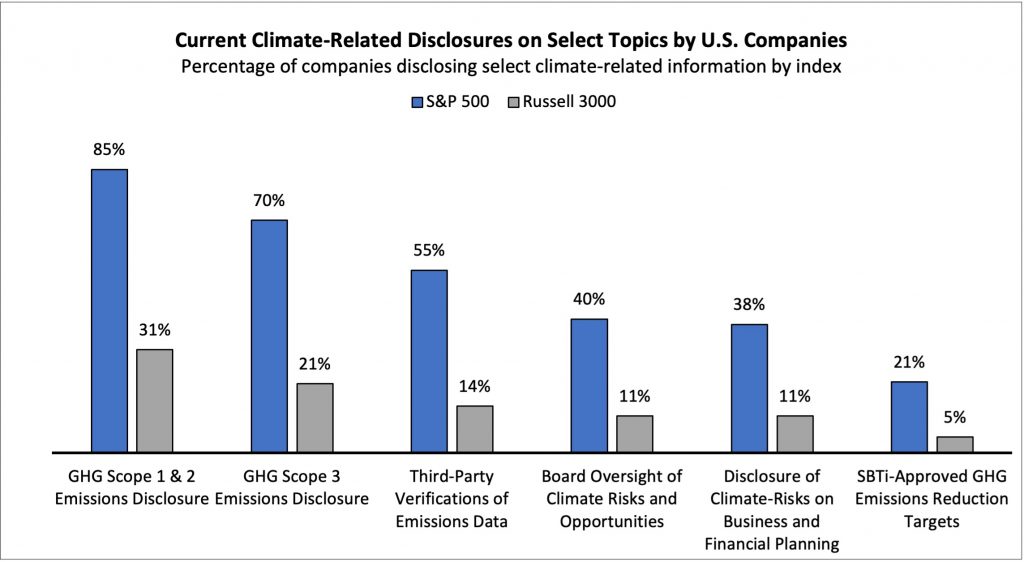 Source: Governance Analytics, March 2022.
---
By Jude Graham, Advisor, Sustainability, ISS Corporate Solutions. Dennis Tung, Advisor, Sustainability, ISS Corporate Solutions.