Today, it has become strikingly obvious that companies no longer operate in an environment where only risk return and volatility describe the business environment. Business must deal with volatility plus uncertainty, plus complexity and ambiguity (VUCA): that requires new qualities, competencies, frameworks; and it demands a new mind set to deal with the VUCA environment in investment, funding and financing.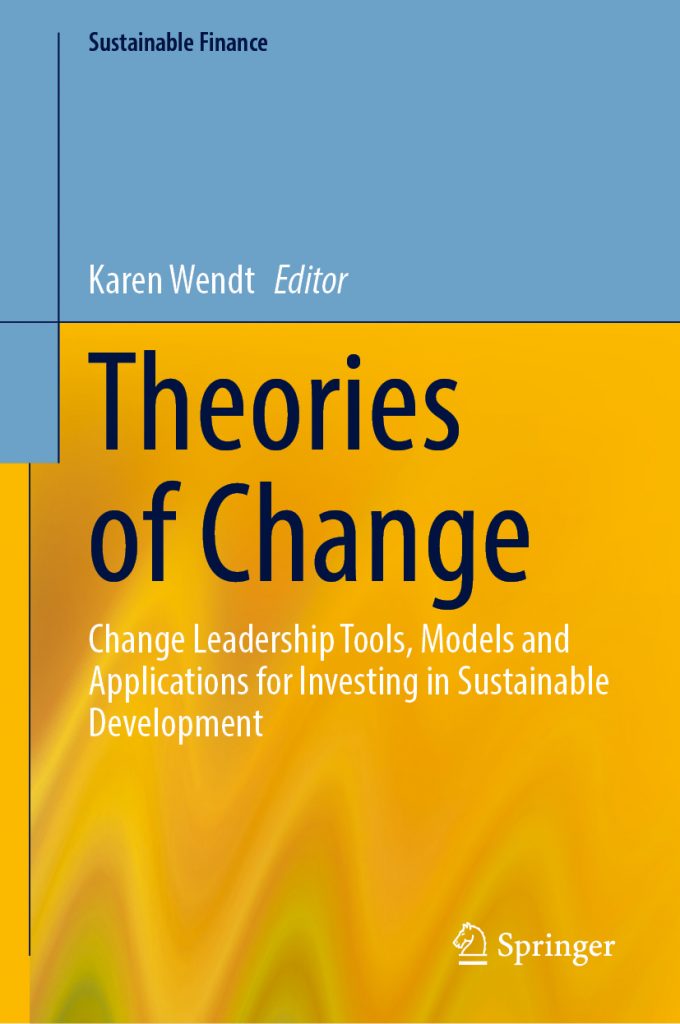 A new book builds on an emerging megatrend beyond resilience, called anti-fragility. We have had the black swan (financial crisis) and the red swan (COVID) – the Bank for International Settlement is preparing for regenerative capitalism, block chain-based analysis of financial streams, and is aiming to prevent the "Green Swan" – the climate crisis to lead to the next lockdown. In the light of the UN 17 Sustainable Development Goals, what is required, is Theories of Change.
Head of ISS ESG Dr. Maximilian Horster authored the article "Failed Theories of Change: Misperceptions About ESG Investment and Investment Efforts to Combat Climate Change," which has been published in "Theories of Change" by Karen Wendt. The chapter explores the effectiveness and failure of new investor approaches to address sustainable investing: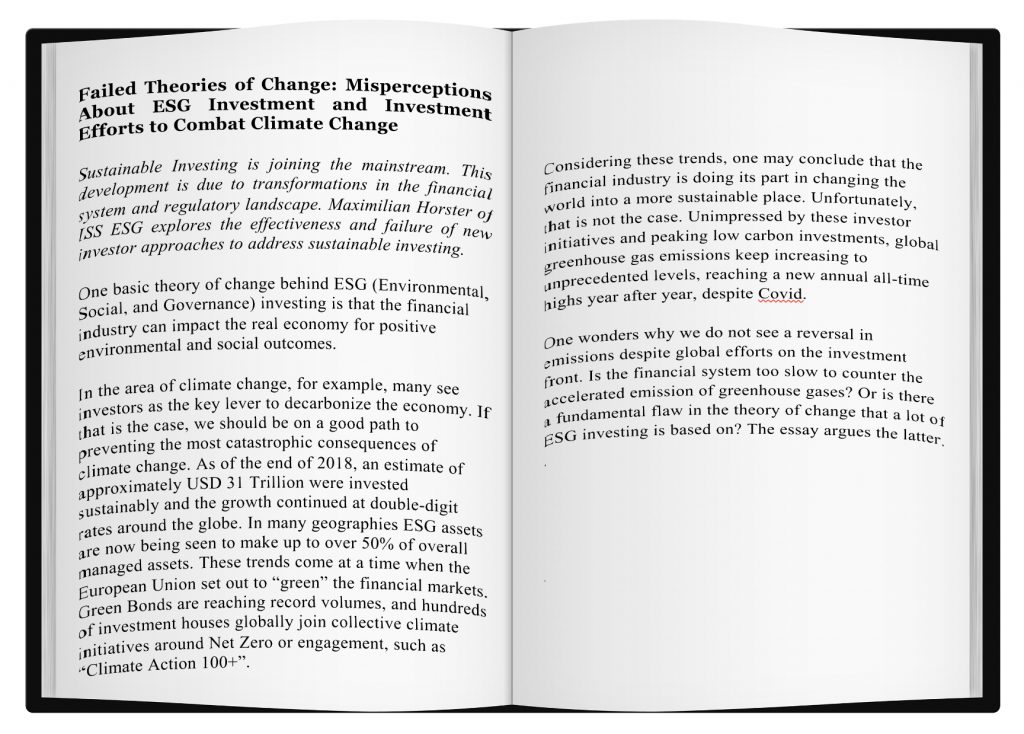 Wendt's book presents insights on creating and using Theories of Change to redirect investment capital to sustainable companies. Get your copy today: https://lnkd.in/gPz8w_y
ISS ESG seeks to empower investors and companies to build for long-term and sustainable growth by providing high-quality data, analytics and insight.
Explore ISS ESG solutions mentioned in this report:
Use ISS ESG Climate Solutions to help you gain a better understanding of your exposure to climate-related risks and use the insights to safeguard your investment portfolios.
---
By Dr. Maximilian Horster, Head of ISS ESG