The UK Retail Funds Insight report combines Financial Clarity's market leading UK retail funds data with expert industry analysis to provide unique insight and guidance into the UK fund distribution landscape. This essential report breaks down the UK retail funds business as it relates to fund managers and provides sales insight across; financial advisers, wealth managers, platforms, direct sales, banks, building societies and, life and pension companies. For each sales channel the report presents sales growth metrics, asset breakdown, top selling firms, most popular IA sectors and best-selling funds.
At the end of Q2 2020 the Financial Clarity dataset monitored UK retail fund assets totaling £747 billion. Figure 1 shows that financial advisers are responsible for the largest proportion of retail fund AUM in the UK, followed by D2C Platforms.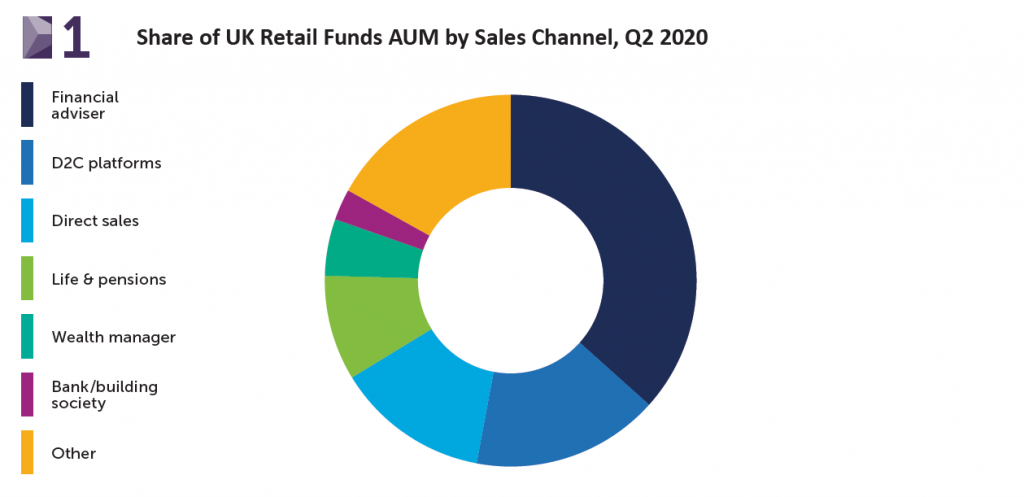 The Financial Clarity dataset tracks 90% of sales in UK retail funds. Figure 2 shows net sales trends broken down by sales channel. Financial Advisers have allocated net positive sales into retail funds in each of the last eight quarters.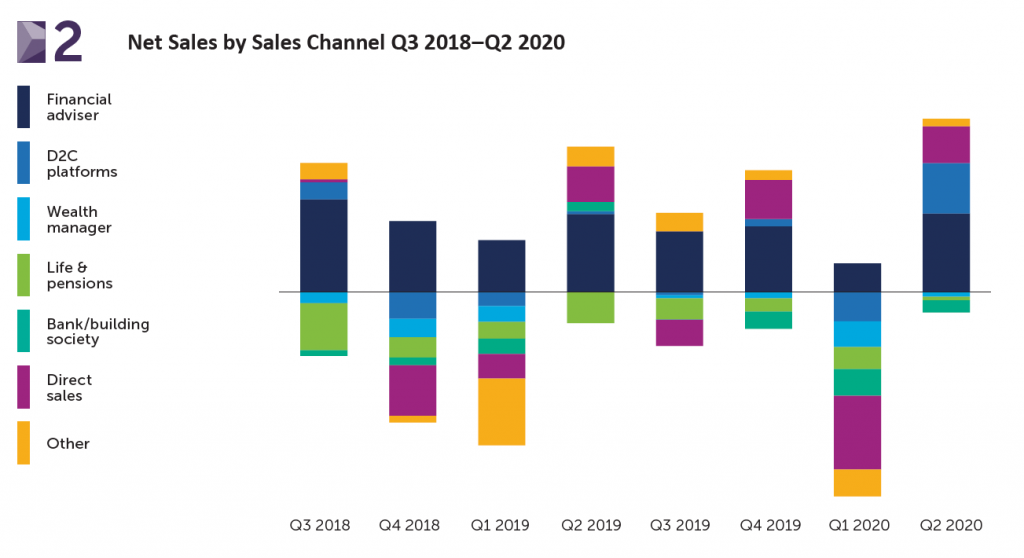 Our unique dataset provides in depth sales insight into the UK retail fund industry. In Figure 3 net sales growth rate across the industry is presented alongside the new sales growth rate. New sales separates new money entering the fund industry from recurring sales, switches and renewals to provide unique insight into health of the industry. In the UK Retail Funds Insight report we provide this analysis on a sales channel basis, which allows subscribers to see which areas of the industry have highest growth.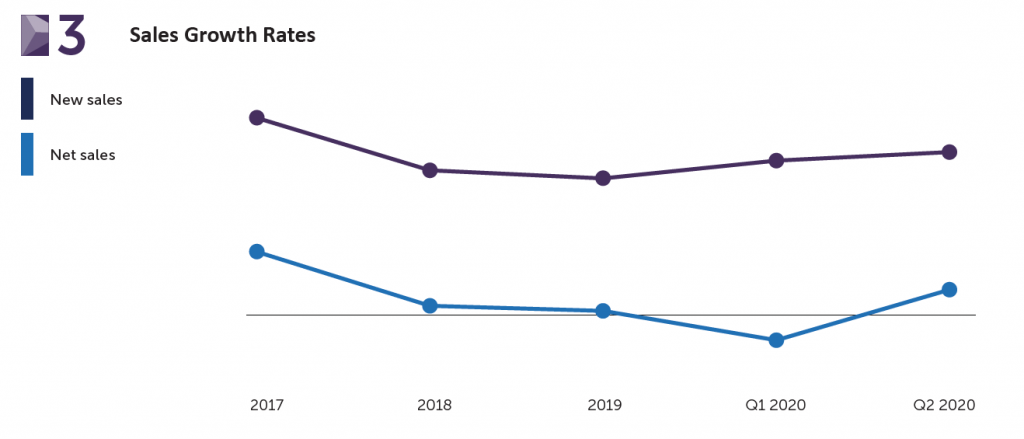 To learn more about the U.K. Retail Funds Insight Report, please click here.