Below is an excerpt from ISS ESG's recently released paper "Civilian Firearms in the United States: Surging Gun Sales, Legal Challenges, and Corporate Responses". The full paper is available for download from the Institutional Shareholder Services (ISS) online library.
KEY TAKEAWAYS
US firearms sales have skyrocketed over the past two years, bringing overall gun ownership in the US to unprecedented levels in 2022. A recent survey published in the Annals of Internal Medicine links a significant number of these sales to first-time buyers.
This phenomenon has coincided with increased gun violence and mass shootings. Recent mass shootings in Buffalo, New York, and Uvalde, Texas, have once again brought the issue of gun control to the forefront of public debate amid renewed efforts to reform US federal law.
Firearms companies have faced increasing civil litigation in the US and internationally because of the alleged harm caused by their products. Among the most recent of such litigation efforts is the government of Mexico's lawsuit against seven US-based firearms manufacturers and one firearms wholesaler.
In February 2022, Remington Arms Co agreed to an out-of-court settlement with the families of the victims of the 2012 Sandy Hook mass shooting. As the manufacturer of the Bushmaster AR-15 semiautomatic rifle used in the shooting, the company was accused by the families of gross negligence in the marketing of the weapon.
Firearms manufacturers and sellers are responding to these legal challenges, as well as societal and investor pressure, in various ways, in some cases with the total or partial cessation of firearms sales and the divestment of their firearms businesses.
These developments illustrate that civilian firearms remain a hot topic for corporate responsibility and in the public debate in the US and Central America, with corporate involvement in these weapons constituting potential reputational and legal risks for shareholders.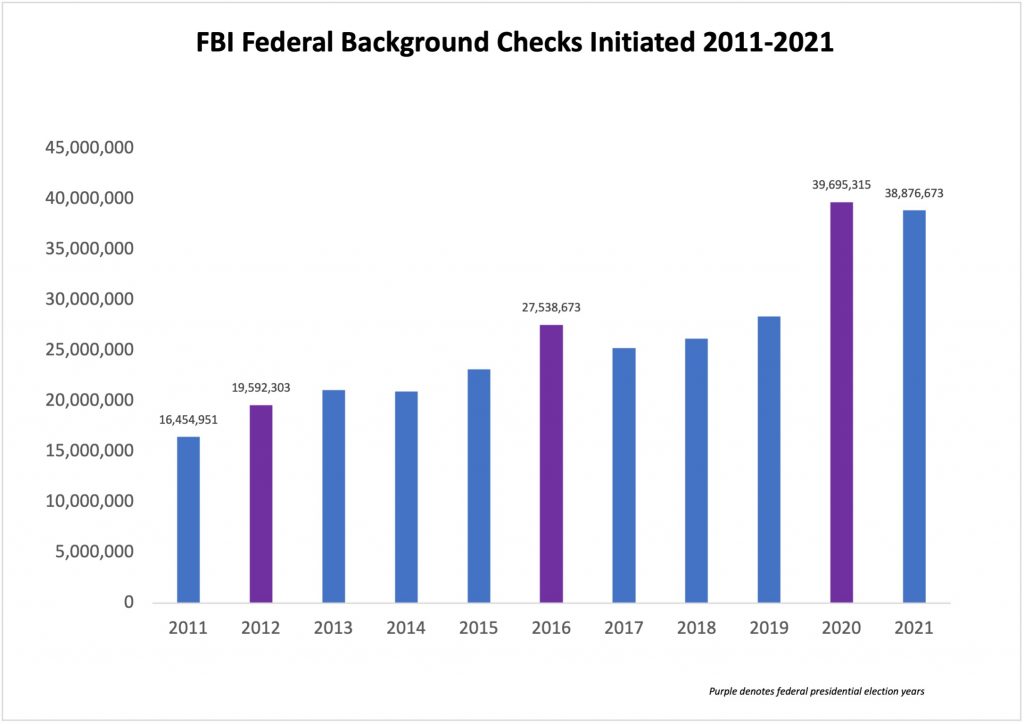 Source: US Federal Bureau of Investigation (FBI), National Instant Criminal Background Check System Firearm Check: Year by State/Type
Explore ISS ESG solutions mentioned in this report:
Use ISS ESG Sector-Based Screening to assess companies' involvement in a wide range of products and services such as alcohol, animal welfare, cannabis, for-profit correctional facilities, gambling, pornography, tobacco and more.
---
By: Aaron Whelan, Associate, ISS ESG. Jayshendra Karunakaren, Analyst, ISS ESG. Karl Johansson, Analyst, ISS ESG