Below is an excerpt from ISS ESG's thought leadership paper: Diversity on North American Boards – Now and Into the Future. The full paper is available for download from the Institutional Shareholder Services (ISS) online library.
KEY TAKEAWAYS
According to ISS ESG's Governance Data solution, a majority of S&P 500 companies are reporting that more than 1/3 of their board positions are occupied by women. Women also serve in key leadership roles on the boards of more than 75% of the S&P 500.
Over the last year, board racial and/or ethnic diversity has visibly improved, from 95% to 99% of S&P 500 companies having at least one board member from a relevant category.
Voluntarily disclosed Equal Employment Opportunity Commission data suggests that the pipeline of underrepresented individuals in executive and senior-level positions across gender and racial and ethnic diversity may be limited, however.
Investors seeking to improve their portfolio's impact on diversity can conduct outreach and dialogue with companies underperforming in this area.
In this ISS ESG report, the authors check in on the current state of US board diversity, how the current situation compares to the past, and what the future of diversity looks like.
At the end of June every year for the last three years, the ISS ESG Governance QualityScore team has documented a consistent increase in the number of women represented on US boards. As Figure 1 shows (overleaf), within the S&P 500, the number of companies with one, two, or three women on their boards decreased over this period, while the number of companies with four, five, or six women on their boards increased.
Figure 1: Number of S&P 500 Companies and Women on Boards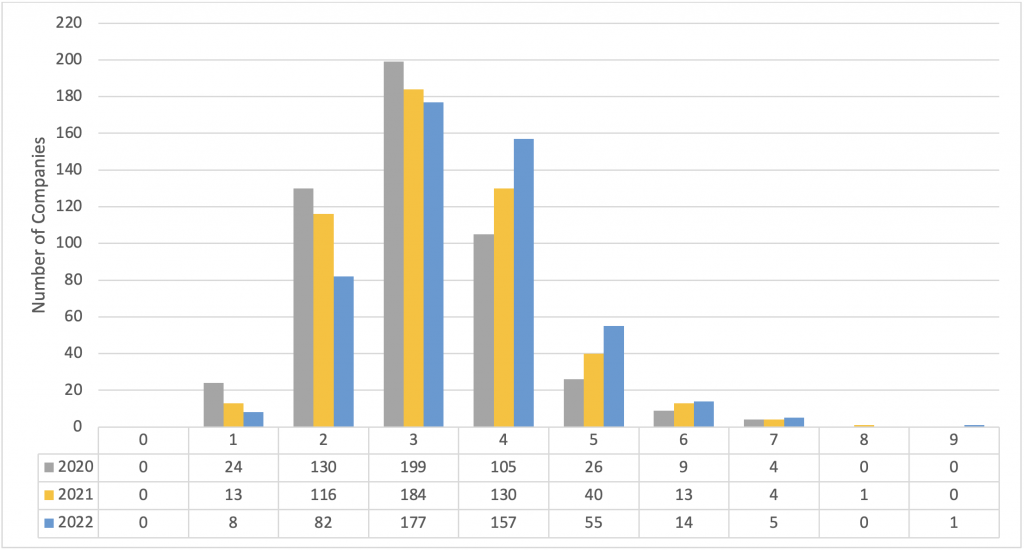 Source: ISS ESG Governance QualityScore, as of end of June each year
Explore ISS ESG solutions mentioned in this report:
---
By: Sam Osea, Data Solutions, ISS ESG
Rafel Servent, ESG Engagement Manager, ISS ESG