Below is an excerpt from ISS ESG's recently released "Going Beyond "Use-Of-Proceeds" to Reach International Sustainability Targets." The full paper is available for download from the Institutional Shareholder Services (ISS) online library.
More than a decade after the first Green Bond issuance, the original model of Use-of-Proceeds deals, where proceeds are spent on specifically identified projects, appears insufficient to meet international sustainability targets. The market has seen a number of new structures in the past year alone – from sustainability-linked bonds dedicated to general corporate purposes to transition bonds. As the market grows and continues to innovate, the question is: how can one ensure transparency and trust and what lessons can be drawn from the Green Bond Principles' success story?
Let's have a look at how to systematize the different options that the sustainable debt capital market offers to date, as illustrated in the table below.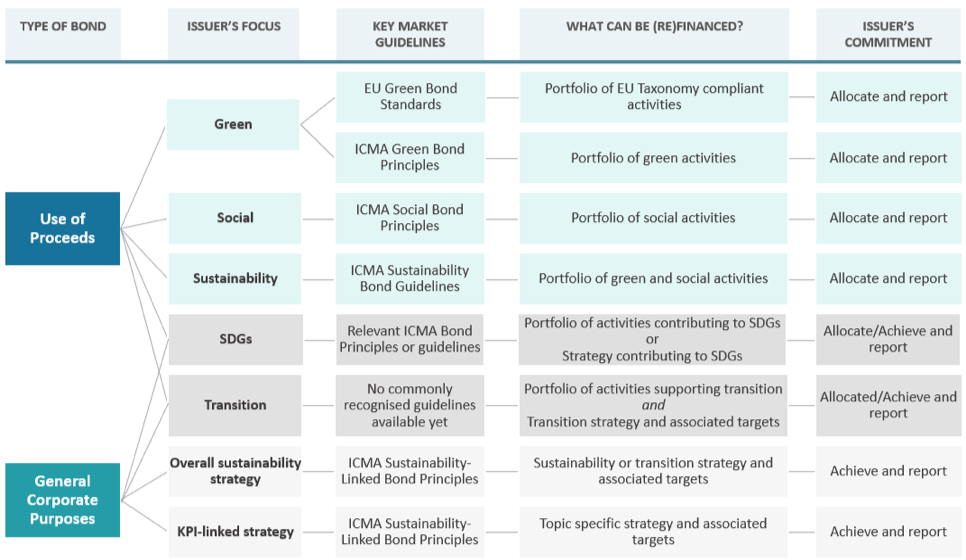 ISS ESG, the responsible investment arm of Institutional Shareholder Services, works in partnership with ISS Corporate Solutions (ICS) to deliver SPOs. While the SPOs are sold and distributed by ICS, the analytical work to prepare and issue SPOs is performed by ISS ESG.
For information about SPO services, contact:
Federico Pezzolato
Federico.Pezzolato@isscorporatesolutions.com
SPO@isscorporatesolutions.com
+44.20.3192.5760
---
By Mélanie Comble, Viola Lutz, ISS ESG