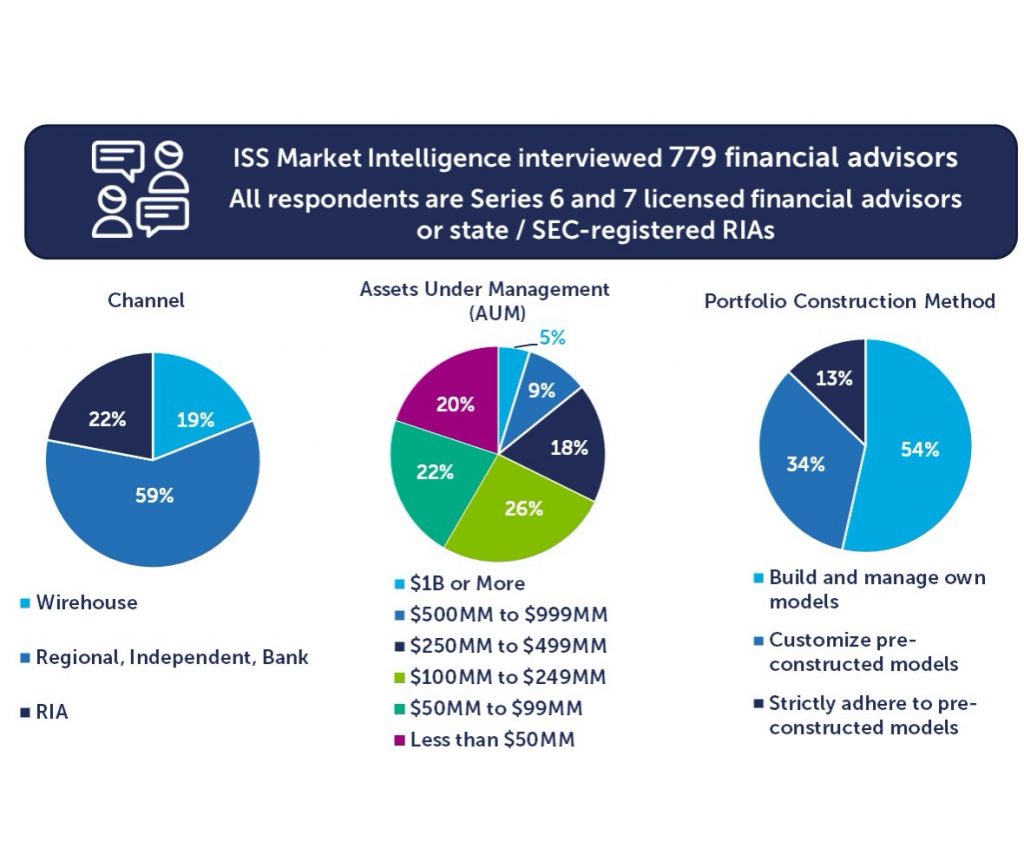 ESG is a popular topic within the investment community. ISS Market Intelligence conducted interviews with 779 financial advisors between July 27th and August 11th, 2021 in order to learn more about advisor perception and behavior when it comes to ESG investing. All respondents are Series 6 and 7 licensed financial advisors or state / SEC-registered RIAs and make up a significant cross-section of the intermediary-sold marketplace.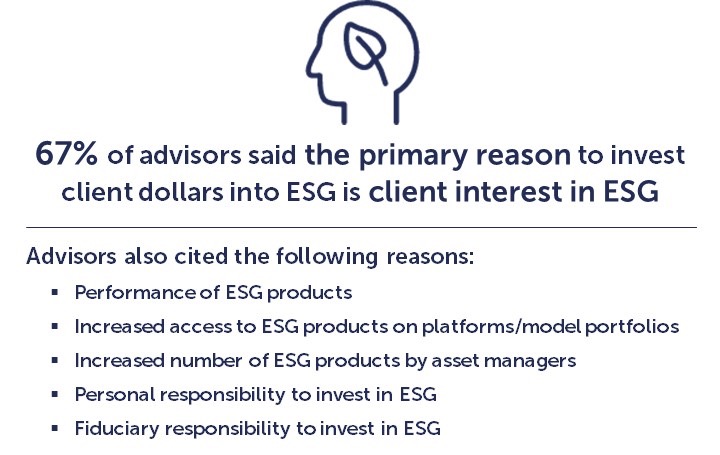 Two-thirds of advisors who either currently invest client dollars into ESG or anticipate investing in the months ahead cite client interest as the primary reason to invest. Greg Bawin, Head of U.S. Research at ISS Market Intelligence notes, "a financial advisor's fundamental belief or skepticism of  ESG investing  is outweighed by client  desire for ESG solutions.  Investors are increasingly aware of and expect this type of product offering."

Not surprisingly, investors who proactively discuss ESG investing with their advisor tend to skew younger. Nearly a third of all advisors noted an increase in client demand and a majority of advisors currently investing in ESG stated they intend on increasing their levels of investments in the coming months.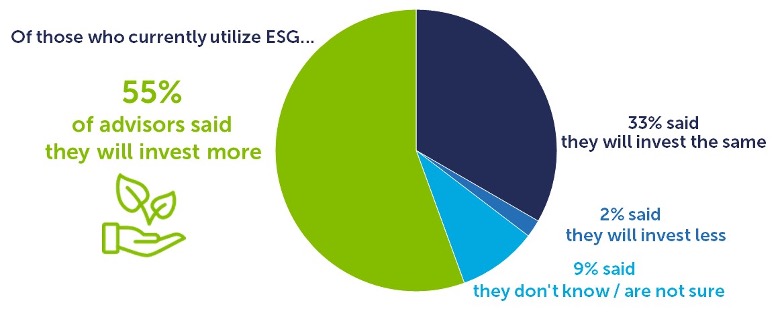 Advisors cite several key screening criteria that they think are important when evaluating which ESG products to invest client dollars into. The product's performance, ensuring that the given product meets the clients' preferences as it pertains to ESG, the asset managers' and the products' dedication to ESG, and how well the given product screens throughout in-house and third-party research are all important criteria in the evaluation process.

Given its critical role in the screening process, performance remains a barrier to universal adoption. 43% of advisors who do not currently invest in ESG believe ESG products are below average relative to non-ESG solutions.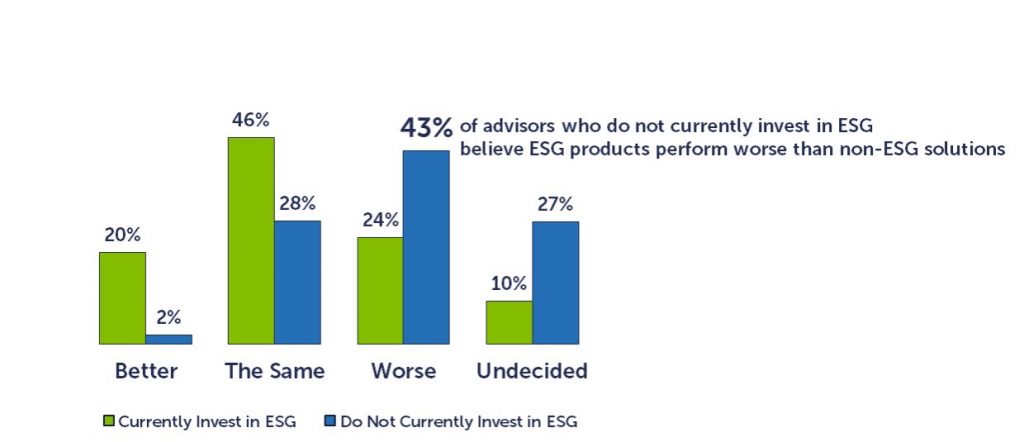 Skepticism even exists even among advisors who currently invest in ESG, as a larger percent believe that ESG-branded products perform worse (24%) compared to the percent who believe they perform better (20%). "Managers must bridge the performance perception gap to win the hearts and minds of converts and skeptics alike, while simultaneously demonstrating a commitment to ESG mandates" noted Bawin.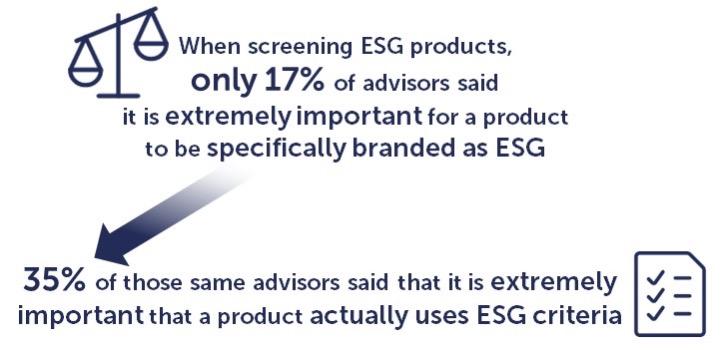 "When evaluating potential ESG product options, advisors believe it is not enough to simply be branded as ESG, the vehicle must clearly demonstrate a commitment to ESG criteria to win their client's dollars", said Bawin. When advisors were asked how important it is that a product is specifically branded as ESG, only 17% indicated that it is extremely important. When those same advisors were asked about the importance that a product actually uses ESG criteria, 35% said that it is extremely important.
For more information on the results of this survey or any of ISS Market Intelligence's Research offerings, please contact sales@issmarketintelligence.com.
---
By Greg Bawin, Executive Director, ISS Market Intelligence. Joanna Kelley, Vice President, ISS Market Intelligence. Ashley Sauder, Associate, ISS Market Intelligence.