With the growing emphasis on a sustainable future, responsible investment has increasingly been seen as one of the vehicles that can bring about lasting positive change across the globe. The mainstreaming of the integration of Environmental, Social and Governance (ESG) factors in investment became apparent against the backdrop of the global financial crisis and, most recently, apparent threats from climate change and the global COVID-19 pandemic.
As ESG investment becomes business as usual, both voluntary and mandatory ESG regulations are being utilised by finance industry bodies across the globe to accelerate ESG integration. Asia-Pacific is no exception.
Although the degree of ESG implementation varies across various Asia-Pacific markets, the region as a whole has begun to rapidly mainstream ESG integration. What is striking is that, in line with what has been observed in the European market (an early implementer of responsible investment), the region is using both voluntary and mandatory ESG directives to push for sustainable finance. In Europe these range from voluntary disclosures such as the Autorité des marchés financiers (AMF) and Association Française de la Gestion financière (AFG) within the French market, through to comprehensive exclusion criteria such as those required for the Towards Sustainability label in Belgium. As ESG regulation develops within the Asia-Pacific region, similar voluntary labels, standards, and awards, have appeared within the market. 
The Responsible Investment Association Australasia (RIAA), an industry-based advocate for responsible, ethical, and impact investing in Australia and New Zealand, has developed a Responsible Investment Certification Program to provide investors with confidence that a product is meeting accepted best practice standards for responsible investing. Certified responsible investment products must meet several requirements, including being subjected to a quality and thresholds test. RIAA's Responsible Investment Standard specifies that investments avoid significant harm, meaning that they must exclude tobacco producers and controversial weapons.
According to Simon O'Connor, RIAA's CEO: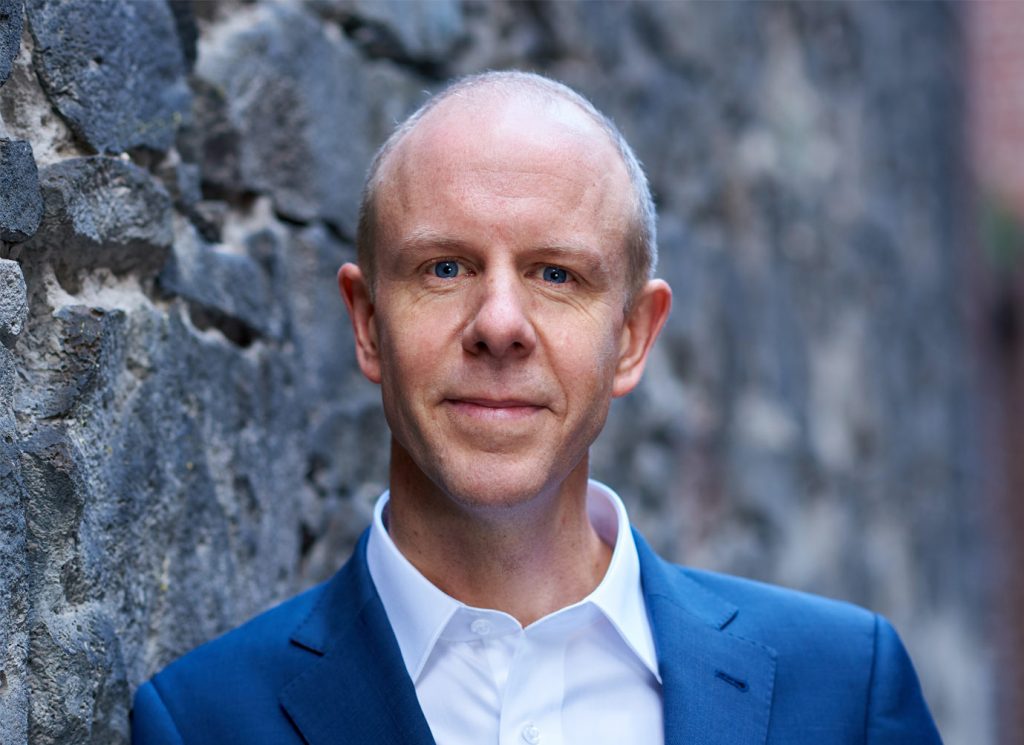 Simon O'Connor, RIAA's CEO.
"It's increasingly important to be able to distinguish leading responsible investment products as true to label and delivering on their promise, at a time of surging consumer interest in responsible and sustainable investments.
RIAA has worked for 16 years on the highest standards of investment product certification mapped to the global evolving standards, so that consumers can trust they are getting what they're paying for.
With the concerns of greenwashing escalating globally, accurate labelling of funds is now more important than ever. We know that consumers are seeking such assurance, with three quarters of Australians stating they are more likely to invest in products that have been certified by a third party."
In November 2021, RIAA updated the minimum requirements of its Responsible Investment Standard by adding manufacturers of nicotine alternatives and tobacco-based products, as well as nuclear weapons, to the exclusion list. The incorporation of nicotine alternatives and tobacco-based products follows the World Health Organization's recommendation to broaden the consideration of harms from these products, while the incorporation of nuclear weapons follows the Treaty on the Prohibition of Nuclear Weapons, which entered into force for New Zealand on 22 January 2021. In contrast, Australia and most significant financial markets worldwide, including all NATO member states, have not signed this new treaty. RIAA's updated minimum requirements became effective on 1 January 2022, with certified products being given 12 months to comply.
Alignment with voluntary labels, awards, and industry standards can be challenging due to fragmentation of the differing requirements. These come in many different forms, including exclusions, the integration of global principles, and reporting and disclosure frameworks, as well as product-specific labels or awards which can often take a combined approach.
In response to these challenges ISS ESG created its Labels & Standards Solution. These can help asset managers and asset owners to meet multiple label, award, and industry standard requirements set out in one simple and easy-to-use offering. ISS ESG's Labels & Standards Solution is regionally focused and enables financial market participants to leverage ISS ESG data to integrate ESG into their investment process. The solution also helps participants meet voluntary responsible investment directives in numerous jurisdictions.  
As responsible investment builds its profile across the Asia-Pacific region, the number of relevant voluntary industry and regulatory requirements are likely to increase. ISS ESG has therefore decided to launch a Labels & Standards – APAC Solution to specifically support asset owners and managers in the region navigating the complex requirements of voluntary labels, awards, and industry standards.
The first label to be covered under the Labels & Standards – APAC Solution helps asset managers assess their funds' alignment with the minimum requirement for RIAA accreditation of funds. This solution has been developed in conjunction with RIAA and offers investors two thresholds to assist them in meeting the RIAA certification:
RIAA Minimum Exclusion: identifies companies involved in the production of tobacco, the manufacture of nicotine alternatives and tobacco-based products, and the development and production of controversial weapons, including nuclear weapons. As per RIAA's Assessment Note, the screen identifies companies involved in delivery systems for nuclear weapons (for example, certain missiles), but not those involved in delivery platforms (for example, bombers and submarines).
RIAA Enhanced Exclusion: also identifies companies involved in the production of tobacco, the manufacture of nicotine alternatives and tobacco-based products, and involvement in controversial weapons, including nuclear weapons, but the screen is broader in that it captures the development, production, acquisition, stockpiling, retention, or transfer of nuclear weapons, as well as assistance in any of these activities.
ISS ESG clients are also able to use the Labels & Standards – APAC Solution to test alignment with the globally recognized United Nations Global Compact (UNGC) principles that are widely observed by financial market participants. As further voluntary labels, standards, and industry awards emerge within the Asia-Pacific region, ISS ESG will incorporate these into the Labels & Standards – APAC Solution.
Explore ISS ESG solutions mentioned in this report:
Financial market participants across the world face increasing transparency and disclosure requirements regarding their investments and investment decision-making processes. Let the deep and long-standing expertise of the ISS ESG Regulatory Solutions team help you navigate the complexities of global ESG regulations.
---
By Suk Yun Chun, ESG Specialist APAC, ISS ESG. Phil Sloane, Senior ESG Specialist, Implementation APAC, ISS ESG. William Cowper, ESG Product Manager, ISS ESG.