Below is an excerpt from ISS ESG's recently released paper "Supply Chain Issues in Japan-What's Needed for a Gold?" The full paper is available for download from the Institutional Shareholder Services (ISS) online library.
KEY TAKEAWAYS
Effective supply chain management is critical to the achievement of global and just sustainable development. The overall impact of existing efforts has been limited to date.
To improve profitability Japanese firms need to reduce their cost structure. Since production and labor costs in ASEAN countries are generally cheaper, many firms will continue to move production abroad.
Existing examples demonstrate that Japan's expansion overseas has opened firms up to new supply chain risks and challenges.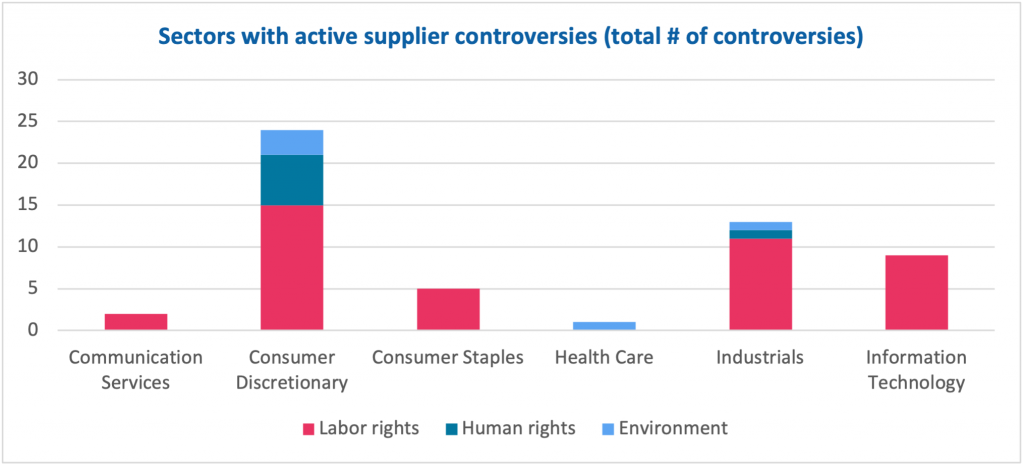 Source: ISS ESG Norm-Based Research (2021)
Explore ISS ESG solutions mentioned in this report:
---
By Yuka Manabe, Senior Associate, Bespoke Research & Advisory Solutions, ISS ESG Gavin Thomson, Head of Integrated Portfolio Management, ISS ESG Janina Magdanz, Country Rating Analyst, ISS ESG