Below is an excerpt from ISS ESG's thought leadership paper "The Content of Their Character: How Diversity & Inclusion Continue to Drive Change". The full paper is available for download from the Institutional Shareholder Services (ISS) online library.
Strong diversity within boards is correlated with strong performance.
Diversity is measured across a range of different tenets, principally gender; ethnicity; age; tenure; and skills.
Investors historically struggle to properly measure diversity on boards.
Diversity in leadership helps to improve Environmental, Social and Governance (ESG) outcomes.
Expanding the definition of diversity will support continued progress towards the realization of critical ESG-related ambitions such as the UN Sustainable Development Goals (SDGs).
As society's understanding of diversity and inclusion evolves, corporations and investors will need to stay on top of the issues. ISS ESG research indicates that there is early progress on the topic of inclusion for LGBTQ+ people within senior corporate leadership, but that more could be done.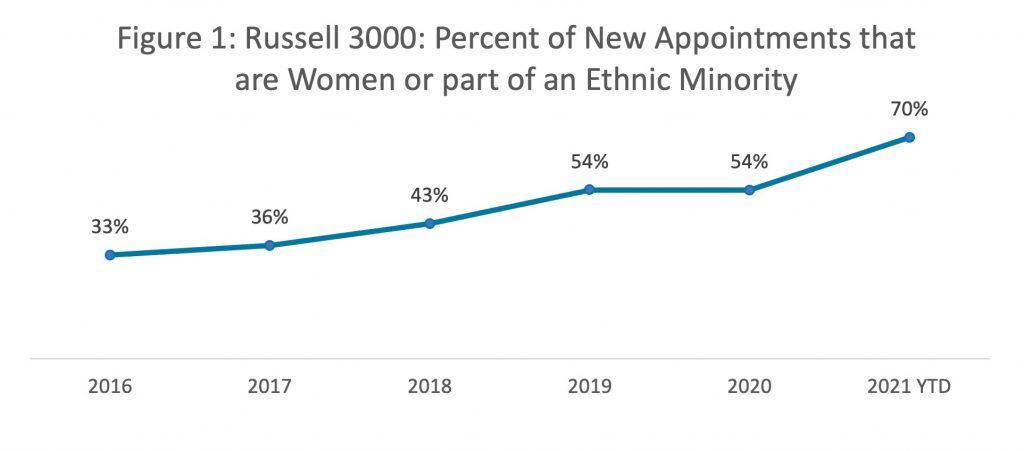 Source: ISS ESG
Explore ISS ESG solutions mentioned in this report:
---
By Anthony Campagna, ISS ESG; Casey Lea, ISS ESG; Gavin Thomson, ISS ESG; Janina Magdanz, ISS ESG; Hendrik Leue, ISS ESG; Samuel Osea, ISS ESG; Harvie Haun, ISS ESG.