To mark International Women's Day 2021, ISS ESG's Country Ratings team examines the links between strong female representation at parliamentary level and good ESG performance at a country level.
KEY TAKEAWAYS: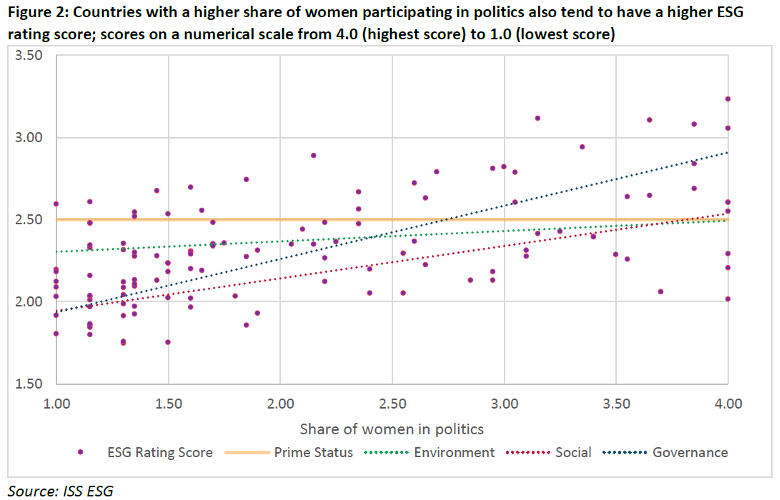 Although progress has been made during the past decades, in most countries around the world women legislators and members of government are still in the minority.
ISS ESG data shows that sovereign issuers with a higher share of women in senior government positions outperform countries led by men in overall sustainability, as measured by the ISS ESG Country Rating. This also extends to all respective rating pillars – Environment, Social, and Governance.
Female leadership is especially pronounced on social and governance issues, including human rights, but the effect is less pronounced in the environmental domain.
---
By:
Janina Magdanz, Analyst, ISS ESG
Hendrik Leue, Head of Bespoke Research and Advisory Solutions, ISS ESG