Below is an excerpt from ISS ESG's thought leadership paper Changes and Challenges in Online Gambling: Tightening Regulation Amidst Rising Money Laundering Concerns. The full paper is available for download from the Institutional Shareholder Services (ISS) online library.
KEY TAKEAWAYS
The rapid growth of the online gambling industry during the COVID-19 pandemic looks set to continue post-pandemic. ISS ESG's Sector-Based Screening research indicates that 13% of gambling companies are engaged in the production of online gambling. This trend has presented regulators with challenges related to public health and money laundering.
Regulation of online gambling is tightening. The UK has released new online gambling guidelines; Australia stepped up enforcement against illegal online gambling; Sweden established and developed a licensing system; and some Canadian provinces opened the market and clarified the relevant standards.
Online gambling poses money laundering risks. According to data from ISS ESG's Norm-Based Research, while only a small percentage of companies facing major controversies associated with money laundering were in the casino/gaming industry, the bulk of those were engaged in online gambling operations.
ISS ESG's Sector-Based Screening researches and analyses corporate involvement in gambling activities. This resource can assist investors in monitoring their portfolios in light of the evolving challenges in the online gambling market.
Tackling money laundering through online gambling remains a significant challenge today, for several reasons. Verifying that gambling accounts are being used for actual gambling is often difficult, as many easy and fast payment methods exist for online gambling, including anonymous payments via credit and debit cards, prepaid cards, cheques, and cryptocurrencies. Specific gambling practices, such as chip dumping and the conversion of dirty money into chips, are also difficult to control or audit.
Further, online gambling operators may not be effectively complying with licensing requirements in different jurisdictions. Some online gambling operators may not have adequate identification measures in place or may not comply with economic sanctions lists. Authorities are often still developing online gambling regulations. The complexity of different countries and/or regions and payment processing systems, now combined with the laundering of cryptocurrencies, is also an issue.
According to ISS ESG's Norm-Based Research, the companies that were involved in money laundering controversies are mainly registered in the US, India, the UK, the Netherlands, Germany, Sweden, and Australia:
Geographic spread of companies involved in money laundering controversies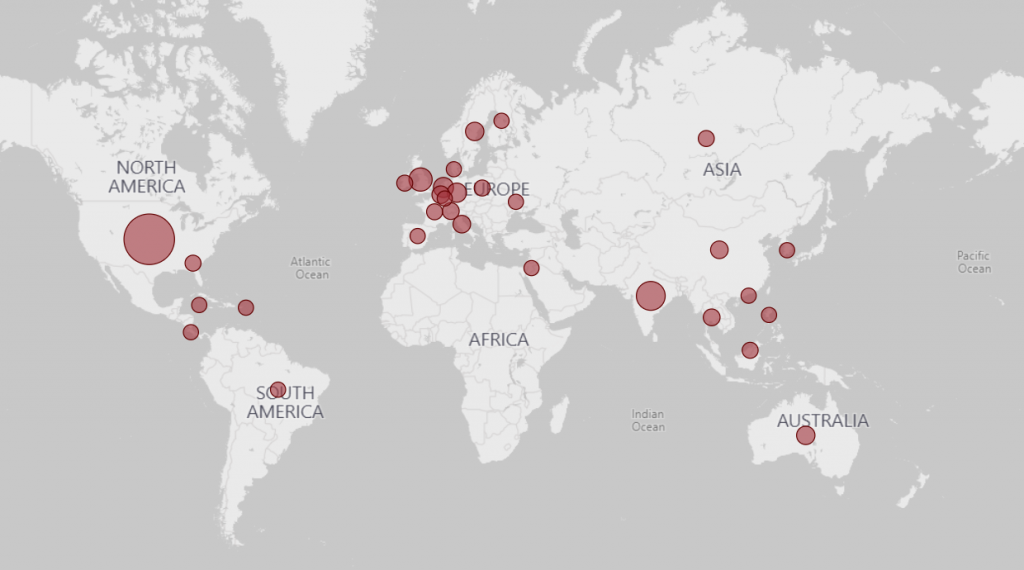 Source: ISS ESG Norm-Based Research data (as of August 2022)
Explore ISS ESG solutions mentioned in this report:
Use ISS ESG Sector-Based Screening to assess companies' involvement in a wide range of products and services such as alcohol, animal welfare, cannabis, for-profit correctional facilities, gambling, pornography, tobacco and more.
Assess companies' adherence to international norms on human rights, labor standards, environmental protection and anti-corruption using ISS ESG Norm-Based Research.
Understand the F in ESGF using the ISS EVA solution.
---
By: Yuhan Guo, Analyst, ISS ESG
Dorotea Estrella, Analyst, ISS ESG