June 8th is World Oceans Day, designated by the United Nations (UN) for humanity to celebrate the oceans. With this year's theme "The Ocean: Life & Livelihoods", it aims to highlight the critical role of oceans as part of our planet's life support system. The ocean covers more than 70% of the Earth's surface, is home to millions of species, helps regulate the climate, and provides food and livelihood to billions of people across the globe. It is undeniably an essential resource that helps sustain all life while supporting the world's economy.
The world's oceans face many threats such as climate change, pollution, and biodiversity loss, hindering their ability to maintain the productivity that sustains the provision of ecosystem services. Research has also shown that ocean plastic could outnumber fish by 2050.
Maintaining ocean health is therefore a key factor in sustaining the long-term economic benefits of ocean-linked industries, and ESG investors can play a crucial role in mitigating the impacts of investments on ocean health, while catalyzing the transition towards a more sustainable ocean economy. According to a Responsible Investor report, assessing portfolio investments for ocean impacts could also uncover potential portfolio weak spots in terms of investments that are at risk from a degrading ocean environment. Responsible investors can thus benefit from understanding both opportunities and risks associated with financing the blue economy.
Deep Sea Mining: an Emerging Issue
A key emerging issue with implications for achieving a sustainable Blue Economy portfolio is deep sea mining, an industrial activity that involves the process of retrieving mineral deposits from the sea floor. Deep sea mining exploration plans have recently started moving off the drawing board and into execution phase. They have, however, been widely criticized by academic experts and international NGOs who cite the uncertainty of the impacts of the activity on the marine environment.
A report by the UN-backed High Level Panel for a Sustainable Ocean Economy (Ocean Panel) notes that current scientific understanding of deep sea ecosystems and their susceptibility to mining stress is still in its infancy, making it "difficult to align [deep sea mining] with the definition of a sustainable ocean economy". It also raises concerns on various environmental, legal, and governance challenges that may render operations unprofitable.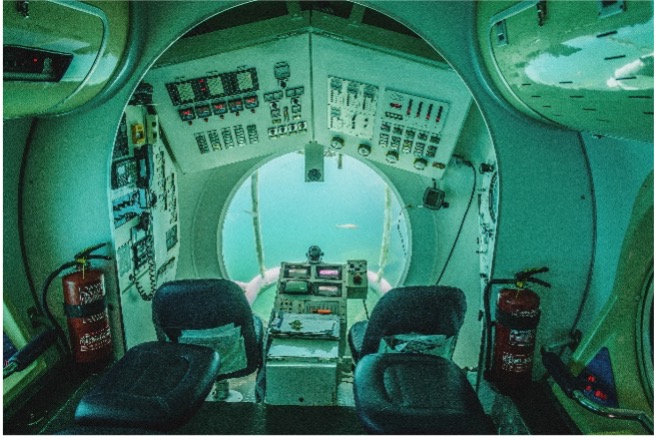 Two UN reports, the UN Environment Programme (UNEP)'s Turning the Tide: How to Finance a sustainable blue economy and the UN Conference on Trade and Development (UNCTAD)'s Towards a harmonized international trade classification for sustainable ocean-based economies, have also excluded non-renewable extractive industries such as off-shore oil and gas and deep sea mining from their classifications of a sustainable ocean economy. Currently, deep sea mining is regulated by the International Seabed Authority, which has developed regulations and provisions to govern exploration, but has yet to develop a regulatory regime for the exploitation of these resources.
With stakeholders increasingly scrutinizing this newly emerging industrial activity and advocating for a global moratorium on deep sea mining projects, it is vital for responsible investors to assess the risks, reputational and otherwise, that might emerge from such controversial practices. This could also have implications for asset managers considering investing in the Blue Economy, given the maintenance of healthy ocean ecosystems will be critical to ensure long-term economic growth across their portfolios.
Using Norm-Based Research to Understand Risk Indicators towards a Sustainable Blue Economy
ISS ESG's Norm-Based Research (NBR) can help investors identify companies that are failing to adhere to international norms set out in the UN Global Compact and OECD Guidelines for Multinational Enterprises, all of which are embodied in the Sustainable Development Goals (SDGs). The scope of the research extends to identifying corporate controversies and practices that undermine international treaties such as the Convention on Biological Diversity, which sets out expectations for the use and management of marine resources. The NBR service also assesses corporate actions that fall short of commitments to SDG 14: Life Below Water.
NBR has identified 131 publicly held issuers involved in ocean-linked corporate controversies, primarily occurring in the Oil & Gas, Food, Construction and Engineering, and Financial sectors. These involve incidents such as:
oil spills in the Caribbean and Java Sea;
unsustainable fishing and aquaculture practices in several countries;
the potential impacts of infrastructure projects on marine ecosystems; as well as
company involvement in controversial practices such as ocean dumping that could lead to marine pollution.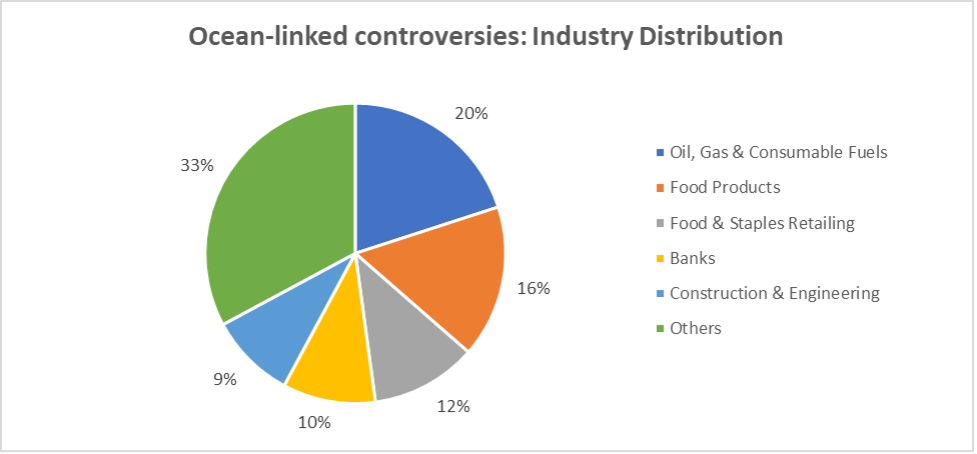 Source: ISS ESG Norm-Based Research
Among all identified ocean-linked controversies, only 14% involve companies that have initiated measures to address the allegations. Some 29% have expressed a commitment to do so, while more than half of the controversies remain unremedied.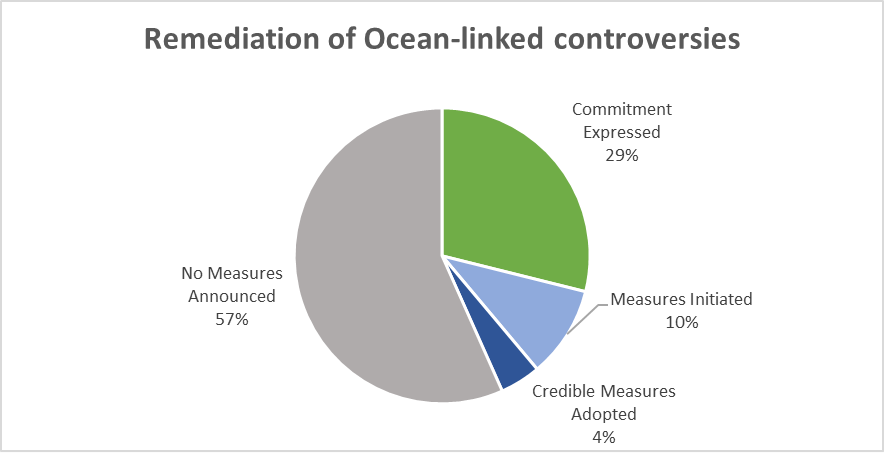 Source: ISS ESG Norm-Based Research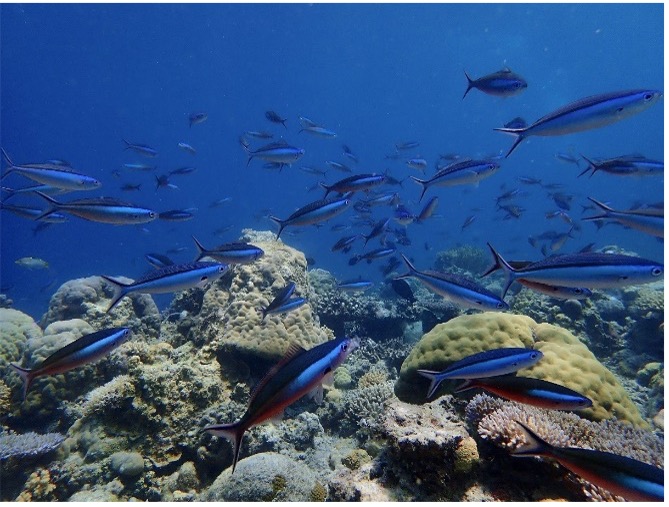 This year also marks the beginning of the UN Decade on Ecosystem Restoration (2021-2030), which aims to reverse the trend of degradation across ecosystems worldwide. ISS ESG's Pooled Engagement service supports our clients in active ownership and engaging on responsible investment issues including those linked to a sustainable blue economy, by facilitating investor dialogue with companies identified under NBR regarding their ESG risk and performance.
On a day when the world pauses to consider our dependency on a healthy marine ecosystem, responsible investors need to consider what role they are willing and able to play. With a range of relevant products and services, ISS ESG stands ready to help our clients mitigate ESG risks across their portfolios and contribute to maintaining the productivity of the world's ecosystems which are so critical to sustaining all life on earth.
---
By Erina Pauline Molina, Analyst, ISS ESG Norm-Based Research