To mark World Water Day, ISS ESG shares the voices of some of our colleagues:
What would you change about water in your area?
"The initial thing that I would change about water in my area is our heavy reliance on imported water. I would like to see a move towards a more water independent system, whether that is via recycled water in areas that can leverage it, or through desalination water plants from the nearby Pacific Ocean, or more efficient rainfall capture and other creative solutions."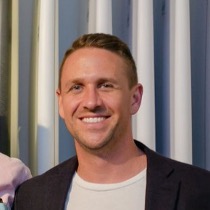 Bryan Lorenz, Director of Learning and Development,
San Diego (California)
What role will water play in your future?
"I think it's really important to note the strong challenges we face here due to our vulnerabilities concerning freshwater. In Australia, water will continue to be a prominent issue and one a lot of people are really concerned about with drought and bushfires likely to increase in the coming years."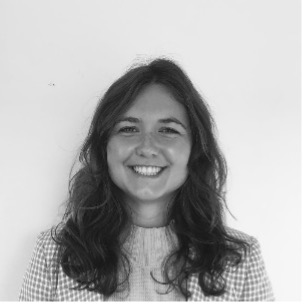 Charlotte Brown, ESG Analyst,
Canberra (Australia)
What role will water play in your future?
"I currently live in Sweden, where water is abundant, and in some ways that means that I don't fear for my future without water, but I have also spent a lot of time in places where water isn't as abundant or as clean. And so I will need to be less concerned about the role of water in my particular future but think more about my role in ensuring that others have a future with water."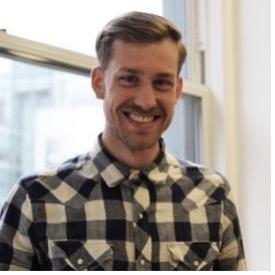 Christopher Kuales, Senior Associate ESG Products,
Stockholm (Sweden)
Why does water risk matter?
Water is a vital resource that has significant social, economic and environmental value. It is at the core of attaining sustainable development as it nourishes ecosystems, ensures food security and helps maintain the health of people and wildlife.
Throughout the 21st century, the demand for water has increased steadily due to the growing human population. More recently this situation has been exacerbated by the impacts of climate change on water availability. This increasing demand is likely to result in a 40% shortfall in freshwater supply within 10 years, signifying that the world is facing a water crisis. According to United Nations (U.N.) Water, a global body coordinating the efforts of U.N. entities and international organizations working on water and sanitation issues, two billion people around the world are living in water-stressed areas, and by 2030 approximately 700 million people are projected to be displaced due to the lack of access to water.
Water security has become one of the major societal challenges that needs to be addressed, and responsible investors can play a key role. In recent years, there have been increasing demands for businesses to collectively manage water risk and include water at the top of the corporate agenda, including mainstreaming water reporting in company disclosures.
How are water risks defined?
A majority of environmental organizations have agreed upon the definition of water risk developed by the CEO Water Mandate initiative, a "commitment platform for business leaders and learners to advance water stewardship". Water risk is defined as the "the possibility of an entity experiencing a water-related challenge (e.g., water scarcity, water stress, flooding, infrastructure decay, drought)." Overall, the concept of water risk is rooted in two dimensions: the likelihood of a water-related challenge and the severity of its impact.
The source of water risk can be broadly divided into two categories:
Risk due to basin conditions: risks are derived from the broader basin context in which a business and/or its suppliers operate.
Risk due to the company: risks stem from the business operations, including its products and services, which (could) harm the environment or communities.
Water risk can be categorized into three types, roughly based on how water-related challenges are likely to undermine business activities:
| Physical Risks | Regulatory Risks | Reputational Risks |
| --- | --- | --- |
| Often realized by droughts, floods or pollution episodes, the main water issues are driven by impacts on water quantity, water quality and water availability, which can be classified respectively as: (1) Too little water, where there is an insufficient quantity to meet the demand of users; (2) Too much water, when faced with excessive volumes of water due to flooding and extreme weather events, exacerbated by climate change; and (3) Too polluted water, where water quality is so poor that it is inappropriate for its intended use. | Stemming from changing, ineffective, or poorly implemented public water policy and/or regulations, these risks are realized through higher water prices, regulatory uncertainty, and compliance costs for meeting the local immission and emission standards. | The operations or products of a company generate negative externalities which impair their relationships with investors, customers, and other stakeholders. Potential realization includes community opposition, changes in consumer behavior, negative media coverage, litigation, and loss of license to operate. |
All of these risks have financial implications such as reduced company revenue, an increase in operating costs, or an impairment to long-term business viability due to water-related challenges. Poorly managed water risks can affect the profitability of a specific business and can also have broader implications for surrounding businesses and communities.
On the other hand, companies with water risks in their operations can sustain long-term value creation through applying the precautionary principle and outlining strategies related to beneficial products and services, including nature-based solutions. Developing water resilience requires a company to realize an adaptive business strategy, transparency and in-region stakeholder engagement at the basin scale. Understanding the importance of water risks and their financial materiality are therefore an important factor for investors to take into consideration.
What data does ISS ESG offer regarding water?
Water is an important element in several ISS ESG Solutions:
With increased investor pressure for action on climate change and environmental disclosures, water stress looks to be an important topic for ESG investors in 2021. The Australia & New Zealand Edition of our recent Volatile Transitions: Navigating ESG in 2021 devotes a chapter to this topic. ISS ESG is currently working on more water-focused solutions – stay tuned for updates on this topic!
In the meantime, feel free to browse through some recognized publication on water and related topics by recognized initiatives and frameworks:
---
By:
Erina Pauline Molina, Analyst, ISS ESG
Haiyu Ding, Associate, ISS ESG
Carmina Rivera, Analyst, ISS ESG