Below is an excerpt from ISS ESG's Thought Leadership paper The S Factor: Social Impact Considerations in the ESG Fixed-Income Market. The full paper is available for download from the Institutional Shareholder Services (ISS) online library.
KEY TAKEAWAYS
The COVID-19 pandemic has driven an explosion in the market for Social Bonds, as issuers around the world raced to combat related issues such as poverty, inequality, and food insecurity.
One of the key challenges for Social Bonds lies in measuring their outcomes – there is a growing appetite in the market for the development of relevant Key Performance Indicators.
While the European Union has played a leading role in developing regulation in this space, other markets around the world are catching up.
Social Bonds are not just project-related – many Sustainability-Linked Bonds incorporate social factors in their KPIs, although the market is managing the emerging risk of 'social washing'.
ISS ESG's Second Party Opinion (SPO) offering works to give investors the security that the projects they fund are suitably sustainable.
Social Bonds are fixed income instruments that raise funds for projects with a positive social impact. Although traditionally lagging Green Bond issuances in the global bond market in terms of volume, Social Bonds were named the 'star performers' of 2020 by Environmental Finance. In this paper, ISS ESG explores the case for social factor considerations in the global debt market and the current state of market trends and the regulatory environment, as well as emerging opportunities and challenges.
Issuers include, but are not limited to, mortgage and public sector finance institutions, public and regional banks, development banks, commercial banks, and capital markets. The most common social project categories for assessed UoP bonds were SME Financing, Access to Essential Services (Health), and Affordable Housing.
How are Social Bond Proceeds Spent?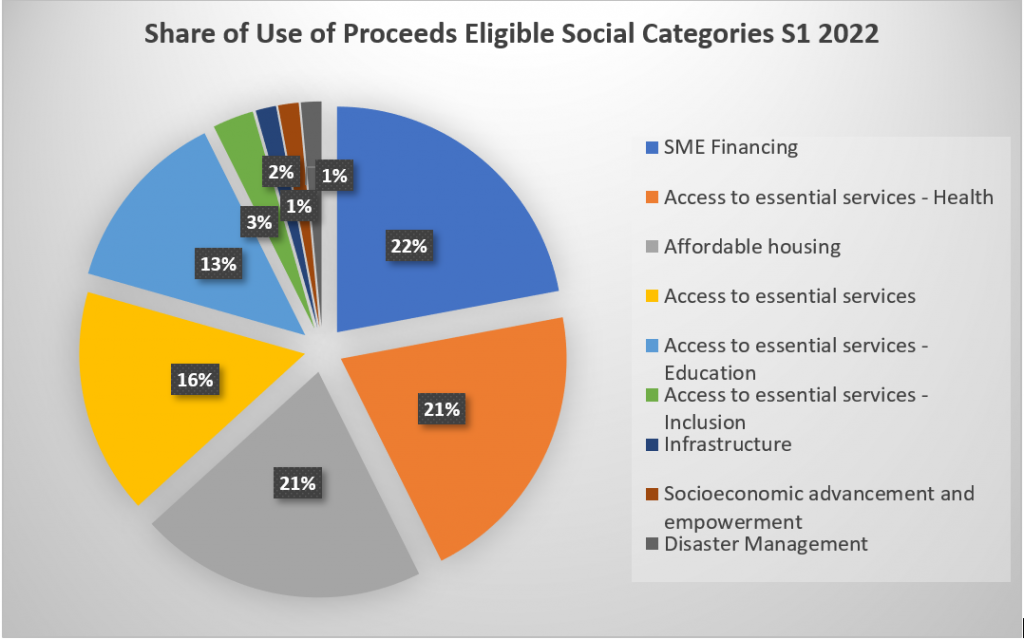 Source: ISS Corporate Solutions/ISS ESG Data
Explore ISS ESG solutions mentioned in this report:
Use ISS ESG's Second Party Opinion (SPO) Services to provide sustainability, green and social bonds with a credible and independent assessment of their sustainability quality.
Financial market participants across the world face increasing transparency and disclosure requirements regarding their investments and investment decision-making processes. Let the deep and long-standing expertise of the ISS ESG Regulatory Solutions team help you navigate the complexities of global ESG regulations.
Understand the impacts of your investments and how they support the UN Sustainable Development Goals with the ISS ESG SDG Solutions Assessment and SDG Impact Rating.
---
By: Tuleen Ashour, ESG Consultant, ISS ESG