In response to EU taxonomy requirements, European companies have been disclosing their taxonomy eligibility: that is, how their activities would be eligible to contribute to one of multiple defined environmental objectives. Going into 2023, companies will need to provide disclosures about their alignment with additional taxonomy standards.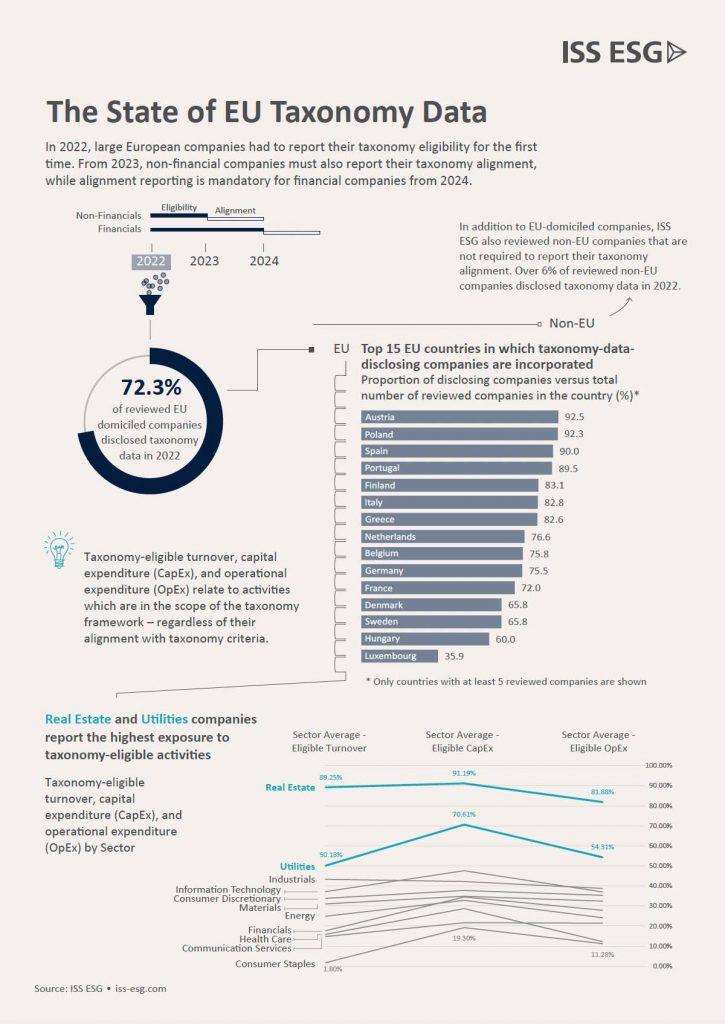 Explore ISS ESG solutions mentioned in this report:
Assess companies' adherence to international norms on human rights, labor standards, environmental protection and anti-corruption using ISS ESG EU Taxonomy Alignment Solution.
Financial market participants across the world face increasing transparency and disclosure requirements regarding their investments and investment decision-making processes. Let the deep and long-standing expertise of the ISS ESG Regulatory Solutions team help you navigate the complexities of global ESG regulations.
---
By: Kumar Gaurav, Analyst, Research, ISS ESG
Ronja Wöstheinrich, ESG Methodology Lead – Regulatory Solutions & Fixed Income, ISS ESG
Katharina Gallowski, Associate Vice President, Data, ISS ESG